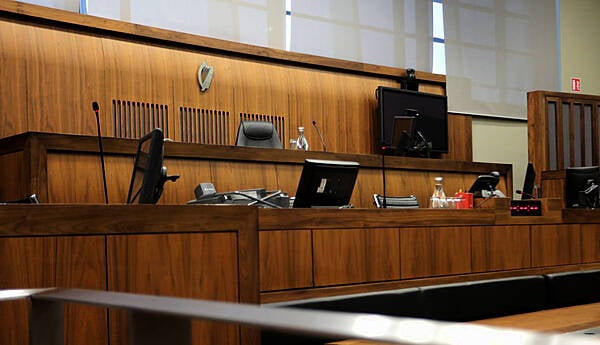 Fiona Ferguson
A Cork man convicted of sexually abusing his younger cousin 20 years ago has been jailed for six years.
The now 55-year-old man, who cannot be named to protect his victim's identity, was convicted last October by a jury in the Central Criminal Court sitting in Cork of 33 counts, 20 of indecent assault and 13 of section 4 rape on dates between 1985 and 1995. He has no previous convictions.
The victim was aged between five and 15 years old at the time of the abuse. He outlined in his victim impact statement how the offences have had a negative psychological effect on him including suicidal feelings. He described how he suffered the loss of friends, jobs and a normal life.
The defendant, who was 18 when he began the abuse, had pleaded not guilty to all charges and continues to deny the offences.
The court heard the first incident occurred when the victim was five years old and involved touching his genitals. The abuse later escalated to the victim being forced to masturbate the accused and oral and anal rape.
The abuse occurred on average twice a week and stopped when the victim was 15 years old.
Ms Justice Eileen Creedon noted that there was a significant age disparity and the abuse had gone on over a period of ten years. She said it was in the more serious category and set a headline sentence of 12 years.
She said there had been no guilty plea, no acknowledgement of the jury's verdict or an apology. She noted that even at this stage that would have been of benefit to the injured party.
Ms Justice Creedon noted the accused man's serious medical condition which she said would no doubt make a custodial sentence more difficult for him, but said he had committed very serious sexual offending against his cousin despite his condition.
She also took into account his anxiety, a mild learning difficulty and that he had led a sheltered life.
The judge noted the accused man has engaged positively in his community since the offending stopped and not come to any further adverse attention.
She said that the facts and the impact on the victim brought the case into the more serious category.
Ms Justice Creedon imposed a sentence of eight years and suspended the final two years.
If you have been affected by any of the issues raised in this article, you can call the national 24-hour Rape Crisis Helpline at 1800 77 8888, access text service and webchat options at drcc.ie/services/helpline/, or visit Rape Crisis Help.
In the case of an emergency, always dial 999/112.