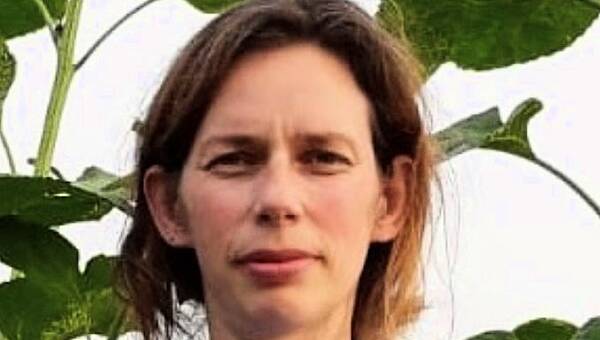 Alison O'Riordan
Mother of three and occupational therapist Valerie French Kilroy died from ligature strangulation, blunt force trauma to the head and a stab wound to the neck, the Chief State Pathologist has told a murder trial.
The Central Criminal Court jury also heard from a witness that he would "normally" have a nice vista from his kitchen window overlooking Croagh Patrick but on the morning of June 14th, 2019 a "strange event unfolded" in front of him when he saw a naked man walking in circles in a field.
James Kilroy (49) with an address at Kilbree Lower, Westport, Co Mayo is charged with murdering Ms French Kilroy (41) at their home on a date unknown between June 13th, 2019 and June 14th, 2019, both dates inclusive.
He has pleaded not guilty by reason of insanity.
Patrick Gageby SC, defending Mr Kilroy, has made a number of formal admissions to the court on behalf of his client including that he killed his wife Valerie.
Previous evidence
Evidence has been given that gardaí found Valerie's body lying in the foetal position on the floor of a campervan with her bloodied hand protruding outside the sliding door and a child's car seat over her face.
The trial has also heard that Mr Kilroy demonstrated to gardaí in interview how he had killed his wife and at one point sketched the knife he had used.
Witness Niall Corrigan told Mr Gageby on Friday that he lived in Derrygorman in Westport. He said he would "normally" have a nice vista from his kitchen with Croagh Patrick in the distance.
Around 9.15am on the morning of June 14th, Mr Corrigan said he looked out the window. "I saw a strange event unfold in front of me, and it transpired to be a naked man, so it took me a while to comprehend what I was looking at," he said.
Mr Corrigan said the naked man, who the jury has already heard was Mr Kilroy, was walking in circles, crouching and looked quite agitated.
His first impression was that it was someone coming from a party, so he didn't give it "the level of attention at that moment in time", he said.
Rightly or wrongly, Mr Corrigan said, he took a photograph with his phone; "not to share, just as evidence in case it was ever required". The naked man was going in the direction of Croagh Patrick, he said.
After Mr Corrigan rang gardaí, he saw the man cross a country road and meet his neighbour. "They had a slight conversation, he [the neighbour] asked him if he was okay, he [the naked man] said he was heading towards Croagh Patrick to atone for his sins or something like that," he continued.
Gardaí arrived at this stage and found the man after 15 minutes. Mr Corrigan said in the meantime he went to get blankets to put around the naked man; "just for himself and for anyone that might be passing".
Post-mortem
Ms Anne Marie Lawlor SC, prosecuting, read a statement from Chief State Pathologist Dr Linda Mulligan, who said that she conducted a post-mortem on Ms French Kilroy on June 15th, 2019.
In her evidence, Dr Mulligan said Ms French Kilroy died from ligature strangulation in association with blunt force trauma to the head and a stab wound to the neck.
Contributory factors to death were incised wounds to the hands, she said.
The expert witness said she was informed that the deceased had experienced fertility problems in the past and that she was last seen alive by colleagues leaving work at 5pm on June 13th. The next morning a naked man, who was found three miles from the deceased's home, was arrested and taken to the local hospital, she said.
Dr Mulligan said she entered the scene at Kilbree Lower at 12.20pm on June 15th and noted blood on the bathroom door and in the bath. There were also clumps of hair in the bathroom sink.
The witness said that adjacent to a campervan in the shed area was a large amount of blood and broken glass. On the floor well at the back of the van was the deceased's body with the legs bent up.
Dr Mulligan concluded there was evidence of blunt force trauma to the face and head including two full thickness lacerations on the right side of the head, which caused a significant skull fracture.
The severe head injury would have led to respiratory compromise, coma and death, she said.
The trial continues this afternoon before Ms Justice Mary Ellen Ring and a jury of ten men and two women.
---
If you have been affected by any of the issues raised in this article, you can contact Women's Aid (24-hour freephone helpline at 1800 341 900, email [email protected]) or Men's Aid Ireland (confidential helpline at 01 554 3811, email [email protected]) for support and information.
Safe Ireland also outlines a number of local services and helplines at safeireland.ie/get-help/where-to-find-help/. In the case of an emergency, always dial 999/112.