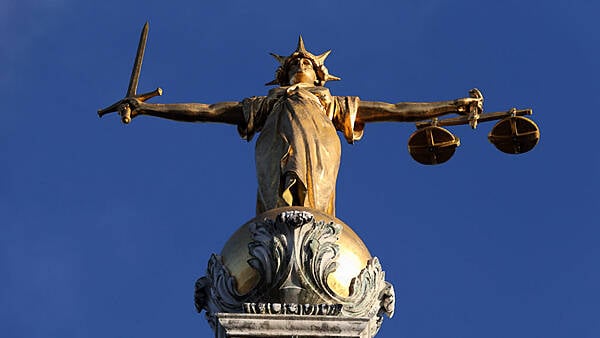 Ray Managh
A French family of eight who have been long-term residents in Ireland, and all of whom were injured in a serious car crash outside the French resort of Cannes almost six years ago, have successfully brought personal injuries claims totalling €480,000 in the Circuit Civil Court in Dublin.
In each case the compensation sought was to the court maximum of €60,000 which is usual in every Circuit Court personal injuries claim but seldom reached in eventual compensation awards.
Barrister Kevin D'Arcy, counsel for all of the family, told Judge James McCourt on Friday that as Irish residents they were entitled, under a European Communities insurance directive, to bring their damages claims against AXA Insurance and a French motorist, Amaury Chabanne, in the Dublin court.
The most seriously injured in the July 2017 rear-ending collision, 23-year-old Thalitah Tembe, who was a college student in marketing at the time, was awarded €25,000 for personal injuries and €3,914 special damages.
Following the award in the only adult case to be heard by the judge, Mr D'Arcy, who appeared with Spelman Callaghan Solicitors, Clondalkin, Co Dublin, and defence counsel Adrianne Fields, appearing with Dillon Eustace Solicitors, agreed terms of settlement in all of the other cases, including a settlement offer of €3,300 for the youngest member of the family hurt in the accident and which was approved by the court.
Judge McCourt, commending Mr D'Arcy and Ms Fields for the handling of their briefs and the outlining of complex French law relating to personal injuries claims, said the family, who live in Neilstown Avenue, Clondalkin, Dublin 22, were lucky to have escaped relatively unscathed from what he described as a traumatic incident. Some of the injured had to be ferried to hospitals by helicopter.
Mr D'Arcy told the court they had been travelling in a people carrier to attend a relative's wedding in France when their vehicle had been rear-ended and flipped over once on a highway near Cannes.
He said Ms Thalitah Tembe had been thrown about very violently in the crash and had suffered a broken nose and other injuries to her head, back and right leg which had been left with a slight scar. She had momentarily lost consciousness in the crash and had been treated by her GP and at Tallaght Hospital on the family's return to Ireland.
Claims had also been brought by Mr Samy Litofo Tembe, his wife, Melanie, and Farah, Onesime, Kyra, Chris and Corneille.
The family were allowed under European Communities (Fourth Insurance Directive) Regulations 2003 to bring their cases within the jurisdiction of the State.