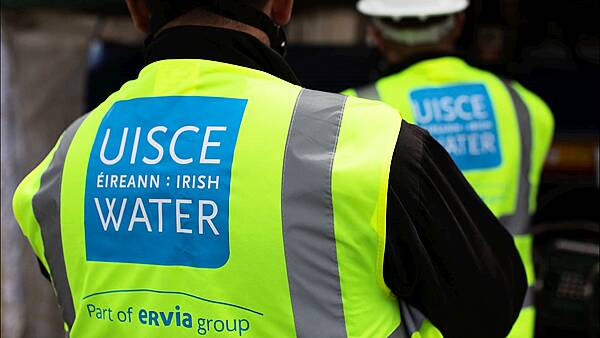 Ken Foxe
Irish Water has spent nearly €100,000 on a rebranding project to change their official identity to Uisce Éireann.
The utility said it had been trying to keep costs to a minimum and was also using the name change as an opportunity to highlight its role in delivering clean, safe and reliable drinking water and wastewater services.
It said a public information campaign advising customers of its new identity had cost just over €64,000 over the past number of months.
This included €78 for translation services, €7,492 to the Publicis advertising agency, and the bulk of the spend of €56,460 with OMD media planning.
Uisce Éireann said a further €7,200 had been spent revamping its website and social media presence to make its new identity clear.
Overall, another €22,800 was paid for development work around creation of the new brand identity and logo.
It was paid to the Richards Dee design agency, according to records released under Freedom of Information rules. The total spend on the rebrand had run to €94,030 by early this year.
Uisce Éireann said the utility had always been known in Irish by that name alongside its separate better-known identity of Irish Water.
However, following the introduction of the Water Services (Amendment) Act 2022, the utility is only to be known through its name 'as Gaeilge'.
An information note said: "This decision, taken by the Oireachtas is in accordance with the spirit of the Official Languages Acts 2003 and 2021."
They said meetings had been held with designers explaining that the old logo "understated" the word Éireann and could lead to challenges from Irish speakers and under the language acts.
Uisce Éireann said a further requirement was – given the low level of Irish speaking people as well as Ireland's multi-cultural population – that the English-language Irish Water would be retained in a "secondary position".
It said there were also difficulties in pronouncing the word 'uisce' among non-Irish speakers and that keeping the English name was vital in the context of public health communication around the public water network.
An information note added: "A re-examination of the logo provided an opportunity to re-set perception of the organisation with the public, businesses, our employees, and transitioning local authorities.
"The new brand identity, (in development), needed to reflect the Uisce Éireann name change, and elevate the energy and vibrancy needed [for the utility]."