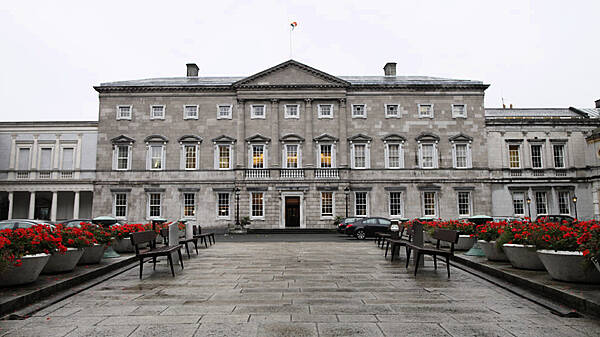 High Court reporters
A High Court judge has refused to combine two cases challenging a refusal to proceed with the nomination of a member of the Defence Forces for the post of Captain of the Guard in the Houses of the Oireachtas.
Ms Justice Niamh Hyland found there would be no saving of expense or inconvenience by consolidating two cases being brought by Captain Alan Kearney who was based at the army's Curragh Training Camp Base Logistics in Co Kildare.
Captn Kearney has brought the actions claiming his nomination for the Captain of the Guard, a part ceremonial, part security role, had been cancelled in breach of his rights.
The appointment is made by the Taoiseach following a recommendation of appointees from the Commission of the Houses of the Oireachtas (CHO).
The first case was brought in December 2021 seeking judicial review and an injunction over the decision and the second was in March 2022 claiming breach of certain Constitutional rights.
Ms Justice Hyland gave her decision on Friday on his application that both cases be combined to save duplication, inconvenience and additional expense.
The respondents, An Taoiseach, the CHO, Garda Commissioner, Minister for Justice, Ireland and the Attorney General, opposed the application.
The judge found that while the core facts in both cases were the same, she did not believe there would be a saving of expense and inconvenience if they were consolidated as one case.
It would, in her view, have the opposite effect. If the cases were merged it would mean a new set of proceedings would have to be drawn up requiring considerable expense, time and inconvenience, she said.
In circumstances where the first set of proceedings were ready for hearing, she believed there would be a significant delay in getting the matter resolved.
In relation to the issue as to whether there would be confusion or a miscarriage of justice by not allowing consolidation, she was satisfied that there would be prejudice to the respondents if the judicial review (first) case was delayed.
It would be of no benefit to the plaintiff and no detriment to him, she added.