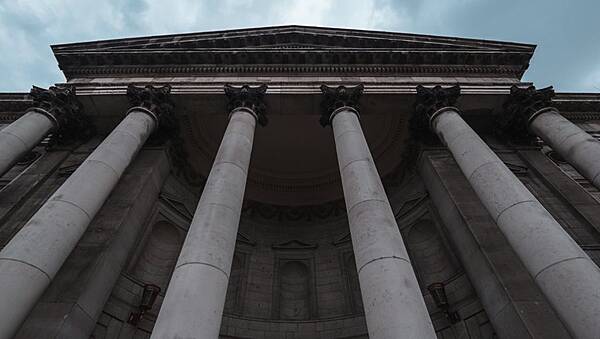 High Court reporters
A man's alleged difficulties in sourcing alternative rental accommodation are not a legal impediment to the enforcement of a Circuit Court order for possession of the Co Westmeath property he has been living in, the High Court has ruled.
On Friday the court ruled there was no basis for extending the 10-day statutory period in which Liam Clyne could appeal the lower court's order of May 2021, which was made in his absence.
The order for possession of the dwelling at Clonmore Heights, Mullingar, was secured by Mr Clyne's sisters, Niamh Clyne and Fiona Wedrychowski, in their capacity as the personal representatives of their late father, William Clyne.
William Clyne died in January 2019, leaving all the rest, residue and remainder of his estate for division between his four adult children, the plaintiffs said. The Clonmore Heights house falls into the residue of the estate.
Failure to lodge appeal
These details were set out in the judgment of Mr Justice Garrett Simons, who on Friday refused Liam Clyne's application to extend the time in which to appeal. Mr Clyne did not provide any meaningful explanation for failing to lodge his appeal in time, the judge said.
He was also offered several opportunities to identify arguable legal grounds for saying that an appeal might succeed, but he failed to do so.
Much of Mr Clyne's sworn statement consisted of allegations that the plaintiffs took control of their late father's affairs to the exclusion of him and other family members, said the judge. The plaintiffs' affidavit was not correctly filed, so the judge did not have any regard to its contents in preparing his judgment.
Mr Justice Simons also rejected Mr Clyne's request for the proceedings to be adjourned for 12 to 18 months to allow him to obtain alternative accommodation.
Mr Clyne, representing himself in court, alleged he had taken steps to apply for accommodation from the local authority after being unable to source affordable accommodation in the private rental market. The local authority has, seemingly, indicated there is no suitable accommodation for him at this time, said the judge.
While the court had sympathy for Mr Clyne's position, there was "no jurisdictional basis" for the court to adjourn the matter, he said. Unless and until an extension of time is granted, there are no appeal proceedings properly before the High Court, Mr Justice Simons added.
The practical consequence of the court's decision, said the judge, is that there is no impediment to enforcing the order for possession.