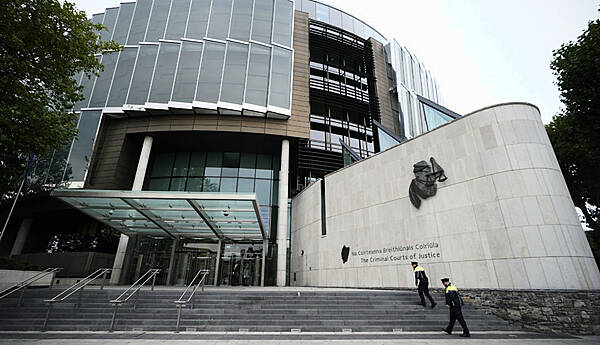 Paul Neilan
A 31-year-old man who has schizophrenia and who is charged with the murder of his father in Dublin has been judged to be fit to stand trial by the Central Criminal Court.
Gareth Sheeran, with an address at Carriglea View in Firhouse, Dublin, is charged with the murder of his father, Harry Sheeran at the same address on Father's Day, June 20th, 2021.
Psychiatric assessments carried out in 2021 deemed Mr Sheeran unfit to stand trial but further assessments between June and October in 2022 found that the defendant was fit to enter a plea.
At the Central Criminal Court on Friday, consultant psychiatrists Dr Ronan Mullaney, for the defence, and prosecution expert witness Dr Patrick McLoughlin, agreed that Mr Sheeran had shown improvement and was sticking to a medication programme making him fit to be tried in their opinion.
The psychiatrists both gave evidence that Mr Sheeran had an understanding of the court process and of what the roles of the participants involved entailed.
Dr McLoughlin told James B Dwyer SC, prosecuting, that he carried out an examination of the accused in June of last year and that a previous diagnosis of Mr Sheeran as having schizophrenia in the years before June 22nd, 2021, was corroborated by his own assessment.
Dr McLoughlin said he believed the accused was now fit to stand trial and was sufficiently able to understand the charge against him and instruct counsel.
In agreeing with Dr McLoughlin, Dr Mullaney told Eilis Brennan SC, defending, that Mr Sheeran had made progress and had responded positively to regular antipsychotic treatment.
Dr Mullaney said that around the time of June 2021 Mr Sheeran had been "acutely schizophrenic and paranoid with little insight into his behaviour" but, in his opinion, was now "deemed to meet the criteria for fitness to be tried".
Mr Justice Paul McDermott said he was satisfied that Mr Sheeran was fit to be tried, gave the case a priority status, and adjourned the matter to March 29th when a trial date will be fixed.