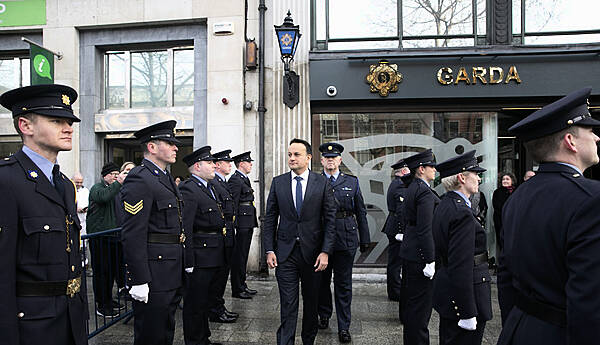 James Cox
A garda station on O'Connell Street in Dublin city centre opened on Friday morning.
Taoiseach Leo Varadkar and Garda Commissioner Drew Harris attended the official opening of the new station.
The event was also attended by Minister for Justice Simon Harris and Minister for Public Expenditure and Reform Paschal Donohoe.
Renovation works, undertaken by the Office of Public Works (OPW), on the new garda station at 13A O'Connell Street, Dublin began in October 2022. The building will have a public reception with adjacent interview rooms for members of the public to report crime or seek assistance.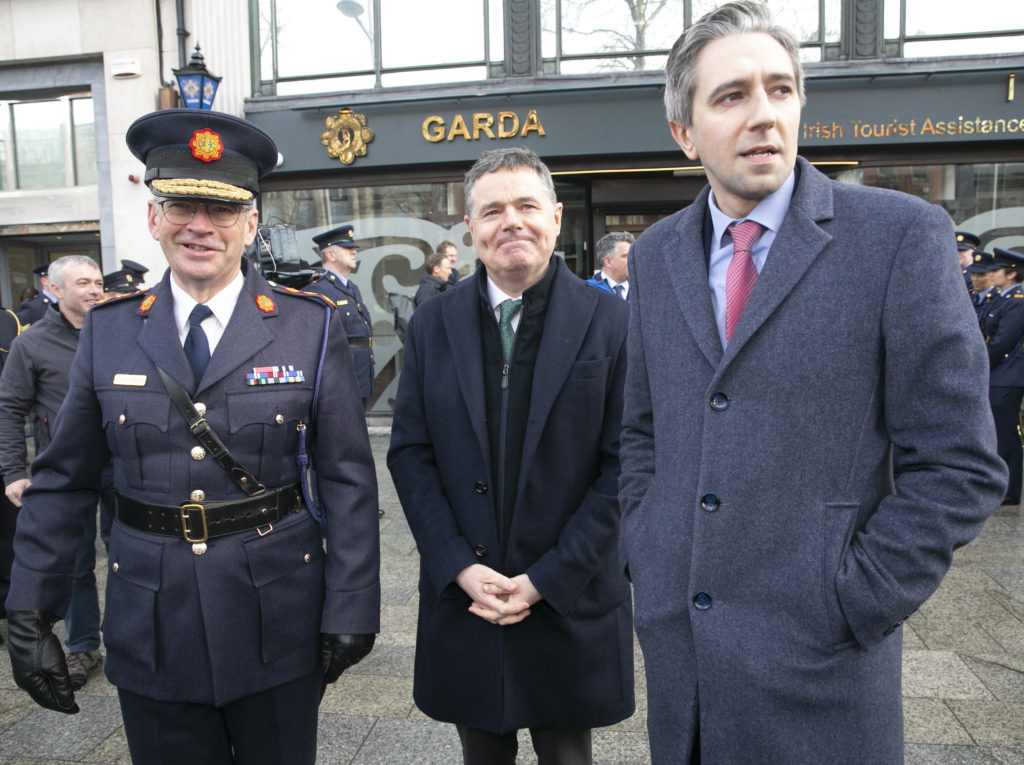 The new station aims to improve public safety and garda visibility on O'Connell Street, which has been plagued by anti-social behaviour in recent years.
The station will also host a permanent office for the Irish Tourism Assistance Service (ITAS).
The garda station opening hours will be 8am to 2am daily.
It will also provide a base for Operation Citizen. This is An Garda Síochána's operation in response to anti-social behaviour and other crimes occurring in Dublin city centre.
The focus of Operation Citizen in the north inner city is O'Connell Street, Henry Street, Boardwalk and surrounding laneways and streets.
There are a total of four sergeants and 40 gardaí are assigned to Operation Citizen. They will parade at the new O'Connell Street Garda Station at 8am and 4pm respectively each day.