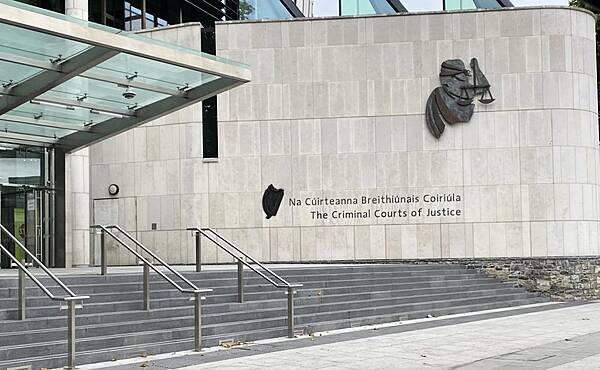 Paul Neilan
A man in his 60s has pleaded guilty at the Central Criminal Court to the murder of his wife after a samurai sword attack in 2020 at their north Dublin home.
At the Central Criminal Court on Friday, William Eagers pleaded guilty to the murder of Jean Eagers in their home at Willow Wood Grove in Clonsilla, north Dublin on June 21st, 2020.
Eagers (62) appeared in court before Mr Justice Paul McDermott and spoke only to answer "guilty" when the charge was read to him during the brief arraignment.
Mother-of-two Jean Eagers (57) died of her wounds after a dispute at the house in Willow Wood Grove estate on the morning of June 21st.
A previous hearing of the case heard that a family member raised the alarm on the day and that the Garda Armed Support Unit forced entry to the house following a stand-off where Jean Eagers was discovered with serious injuries.
Eagers, a former export operations manager and part-time taxi driver, had been charged with murder and the production of a samurai sword while committing the offence in the course of a dispute.
The mandatory sentence for murder is life imprisonment.
Mr Justice McDermott fixed March 24th next for a sentencing date to allow time for the preparation of a victim impact statement.