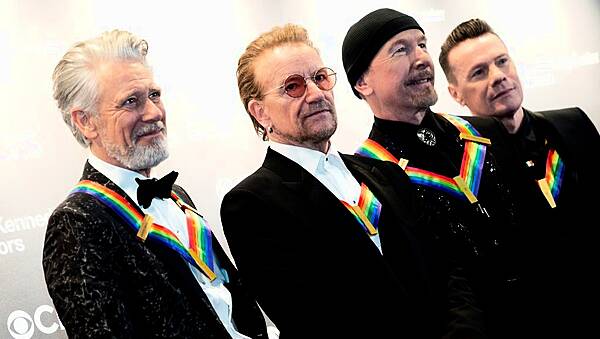 High Court Reporters
Bono and his bandmates should not be obliged to answer on oath various questions put to U2 Ltd as part of a Dublin's man's case alleging he wrote one of the songs on their 2004 album, the High Court has been told.
Maurice Kiely claims he wrote the song 'A Man and A Woman' in the 1990s and performed it for American model Cindy Crawford before he claims it was allegedly unlawfully included on U2′s album 'How to Dismantle an Atomic Bomb'.
Dublin-registered U2 Ltd denies his claims and says the lyrics were written by Bono, otherwise known as Paul Hewson, and the music was composed by all four members of the band.
His pre-trial motion seeking to compel U2 Ltd to answer on oath questions he has put to it was heard by Mr Justice Brian O'Moore on Friday. The judge said he would rule on the motion this month.
In contesting the application, senior counsel for U2 Ltd, Kelley Smith, instructed by Simon Murphy and Barry Cahir of Beauchamps, said Mr Kiely seems to be "sidestepping" his pleaded case in the way he claims to be entitled to sworn answers to these pre-trial questions, known as interrogatories.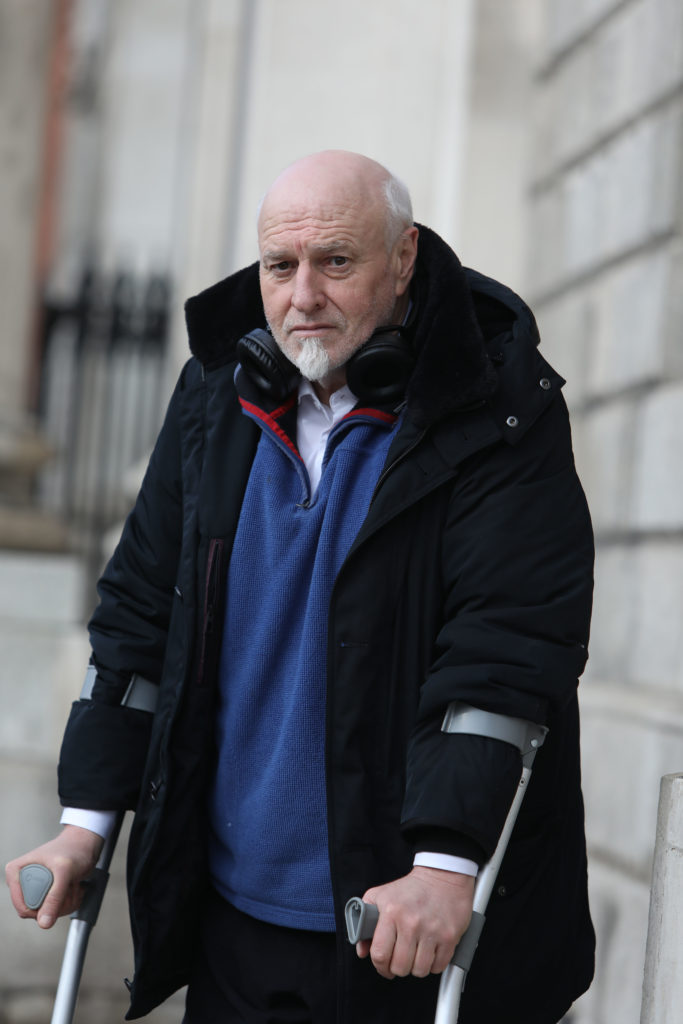 Mr Kiely, she said, has communicated to her client saying he has "no knowledge of the facts, per se," and has "only memories of occurrences he believes have taken place".
She outlined to the court Mr Kiely's case as formally pleaded in court documents. She said he claims he is entitled to damages because U2 allegedly breached his copyright and allegedly stole his intellectual property.
The same allegations were contained in four sets of proceedings Mr Kiely brought in the United States in 2019 that have all been dismissed, said Ms Smith.
Mr Kiely claims he performed the song in Santa Monica, California, to Cindy Crawford, with whom he alleges he had a relationship, counsel added. He says he posted a recording of the song in a sealed envelope to himself, the court heard.
Mr Kiely alleges U2 was short of material for its 2004 album and he claims he entered an oral agreement with Mr Clayton, U2′s bassist, concerning the song, Ms Smith said. He seeks compensation for alleged breaches of this agreement, she said.
Ms Smith said Mr Kiely's application should fail due to his attempt to "sidestep" his pleaded case. Mr Kiely's claims are fully denied.
Mr Kiely, representing himself, said he is asking Mr Clayton to confirm his memory of what occurred. These questions are designed to save legal costs, to speed up the proceedings and to obtain facts before the case is heard, he said.
"If there is no dishonesty involved no feathers should be ruffled" by having to answer these questions, he said. Mr Kiely added that he did not think any person should be put on a pedestal to the point that they are above answering interrogatories.
Mr Justice O'Moore reserved his decision.