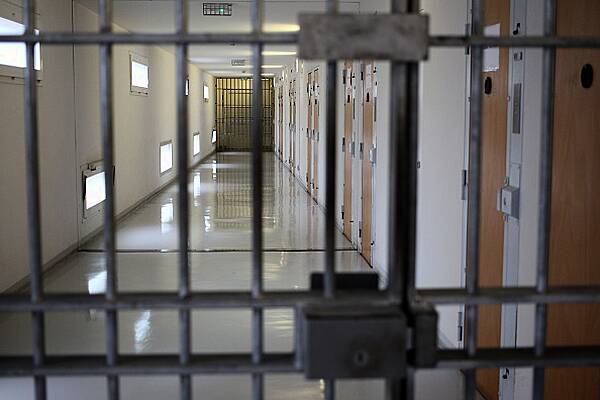 Seán McCárthaigh
A Wicklow man has been sentenced to two years in prison for sexually assaulting his young daughter in her bed during overnight stays with him in his parents' home.
The 29-year-old tradesman, who cannot be named for legal reasons, pleaded guilty at Wicklow Circuit Criminal Court to four counts of sexually assaulting the girl when she was aged nine.
The court heard that the man had admitted sexually assaulting her while they were in bed together over a period of four years.
However, he only faced charges relating to a period between January and August in 2019.
The court heard that concerns were first raised by the girl in 2015 about inappropriate behaviour by her father during overnight stays with him.
In 2019, she again expressed concern to her mother about the defendant and when confronted he admitted that something might have happened once.
However, he subsequently went voluntarily to a Garda station and admitted that he used to rub his erect penis against his daughter's back when she stayed with him on Fridays and Sundays.
The man said it had occurred five or six times, but he did not know why he had behaved that way.
The girl's grandmother told the court that her granddaughter, who had been attending counselling, was currently doing things that a 12-year-old girl should not be doing.
The witness said such inappropriate behaviour in front of others was very upsetting for the girl's mother.
Unsettled relationship
She also said her daughter – the victim's mother – had ended a recent unsettled relationship with a new partner with whom she had a baby, because her daughter could not stand having another male in her mother's life.
Cross-examined by Eoin Gallagher BL, for the child's father, the grandmother said her granddaughter still spoke about her father but that it brings back memories for her.
"She knows what happened is wrong," she added.
Mr Gallagher told the court his client, who has no previous convictions, had moved out of his home.
The barrister said it was clear that the man had issues with his sexual behaviour as he was growing up but was deemed not to be at risk of reoffending now.
Mr Gallagher said the father was incredibly regretful and upset about what had happened and had a clear insight into his offences.
Judge Patrick Quinn noted that the defendant had expressed disgust at his actions and had not seen his daughter since August 2019.
The judge remarked that he would find it difficult to ever have a relationship with his daughter, while he would also be placed on the sex offender register.
He acknowledged that the man was remorseful and had entered an early guilty plea in a case that would have been difficult to prosecute.
Sentencing the man to four years in prison, Judge Quinn said he would suspend the final two years for a period of two years on condition that he have no contact with his daughter or her mother for a period of five years on his release.
He also imposed a condition that the accused continue with psychological treatment after completing his term in prison.
The man's mother, whom the court heard continued to have a good relationship with the girl, broke down in tears as her son was led away by prison officers.
---
If you have been affected by any of the issues raised in this article, you can call the national 24-hour Rape Crisis Helpline at 1800 77 8888, access text service and webchat options at drcc.ie/services/helpline/, or visit Rape Crisis Help.
In the case of an emergency, always dial 999/112.