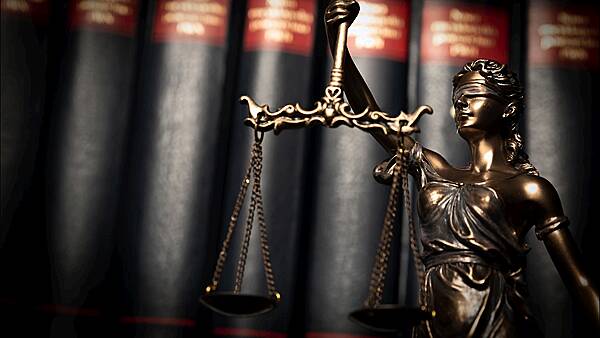 Olivia Kelleher
A woman has told a sitting of the Central Criminal Court that her innocence was taken from her at the age of nine when she was raped by her older brother on Christmas night in 2000.
The woman, whose brother was earlier this year convicted of raping her six times at the family home in the south-west of the country over two decades ago, said that she was first raped by her older brother "on a night full of magic for most children".
The rape offences occurred over an 18-month period commencing when the girl was nine and ending when she was eleven. Her older brother was 15 when he first raped his sister and 17 when his offending behaviour of a sexual nature concluded.
The case was investigated two decades ago years by the then Southern Health Board. Evidence from the SHB investigation was referred to in the trial earlier this year. The man, who is now in his late thirties, was interviewed by representatives of the SHB at the time. However, the case never went any further.
It was Christmas night — a night full of magic for most children. For me it is the night my life changed forever
In her victim impact statement at a sitting of the court in Cork on Friday the woman told Mr Justice Michael McGrath that there was very little in the way of happiness in a home environment which Prosecution Counsel Siobhan Lankford SC had earlier described as being 'fractured and dysfunctional".
"Home is the one place that no matter what, a child should feel safe and loved. Unfortunately that was not the case for me. I was a little girl already growing up in such in a violent and unstable environment. I needed my big brother. I trusted you and I loved you— you took everything from me.
"You took my childhood that first night and that night is wedged in my brain like a never ending nightmare. It was Christmas night — a night full of magic for most children. For me it is the night my life changed forever. I still feel that panic, I still feel that terror confusion and fear. It will never leave me."
The woman told the court that her brother "controlled, moulded and managed her silence." She was told by her brother that she had to keep quiet "for the sake of the family." She said she turned up to family events as an adult "smiled in photos and even babysat" for her brother who had gone on it have his own family.
Mental and emotional abuse
"To the outside world we were just like any siblings, but we weren't. Even after the sexual abuse stopped the mental and emotional abuse continued. Being threatened constantly and being scared by your (her brother's ) violent outbursts which even continued after I lodged my complaint (to gardai) and made my statement five years ago.
You (her brother) continued being loved by all. That nine-year-old (girl) needed her voice heard. "
She thanked the gardai for their professional investigation of the case and Prosecuting Counsel Ms Lankford for helping her to be heard. She called on other people in her situation to come forward saying that all victims "deserve to be heard."
"I hope by coming forward and speaking that I can help other victims to know they are not alone, there is light at the end of the tunnel. You are not to blame, there is light at the end of the tunnel and you are not to blame. You shouldn't hold guilt or shame. You deserve to be free and heard.`"
'Extremely courageous'
When the woman finished reading her victim impact statement Mr Justice McGrath told her that she was "extremely courageous".
In February of this year a jury of five women and seven men found the man guilty of raping his own sister six times at the family home over two decades ago.
The accused was put on trial on 26 counts on the indictment, including various rape allegations and sexual assaults when he was a teenager.
The jury at the sitting of the court in Cork returned with unanimous guilty verdicts on six counts of rape and not guilty verdicts on the remaining charges.
Prosecution senior counsel Siobhán Lankford had told the trial that the offences started in December 2000 and ceased in July 2002.
"Family life was difficult. The family was very fractured. There was domestic violence in the house."
Ms Lankford said at the time the complainant told a friend what happened and the allegations then came to the attention of her own parents. It was then investigated by the SHB.
At a hearing in Cork today Det Sgt Adrian Brennan said that the victim in the case made a complaint to gardai in 2018. Defence counsel Anthony Sammon, SC, said that there was "a significant amount of dysfunction in the household."
The court heard that the man did not accept the verdict of the jury in the case. Ms Lankford told Mr Justice Michael MccGrath that it was in the "more serious category of offending." Mr
Justice McGrath reserved his decision in relation to sentencing. The defendant will be sentenced at a sitting of the Central Criminal Court in Limerick on the afternoon of April 17th next. The man was remanded in custody pending his next court appearance.