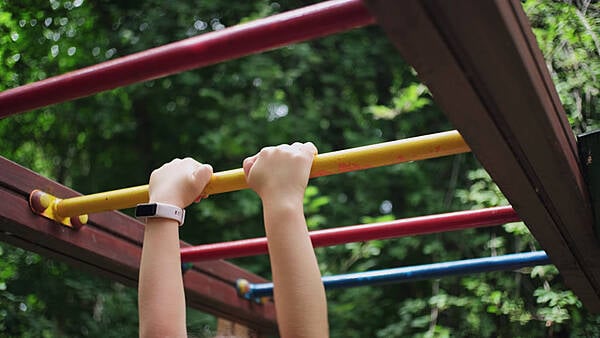 High Court reporters
A child who fell off monkey bars in a playground and fractured his elbow has settled a High Court action for €50,000.
The boy was only seven years old when the accident happened at the playground at Naas racecourse in Co Kildare.
The boy's family sued The Naas Race Company as a result of the fall at the playground at Tipper Road, Tipper West, Naas on January 8th, 2017.
It was claimed there was a failure to provide an adequate and safe ground surface at the playground.
The court heard that an engineer's report on behalf of the family contended that the wood chippings on the surface of the playground lacked a sufficient depth, and it would be argued that the surface should have been at a particular depth.
In an affidavit to the court, the child's mother said he was playing when the accident happened.
She said her son sustained an injury to his left arm. He was assessed by the racecourse doctor and his arm put in a sling before he was transferred to hospital.
The boy had to have surgery and has been left with a 6cm surgical scar. The child was in a plaster for six weeks after the accident but has now fully recovered.
Approving the settlement, Mr Justice Garret Simons noted the child has made a good recovery. The judge said the €50,000 settlement represented the full value of the case.