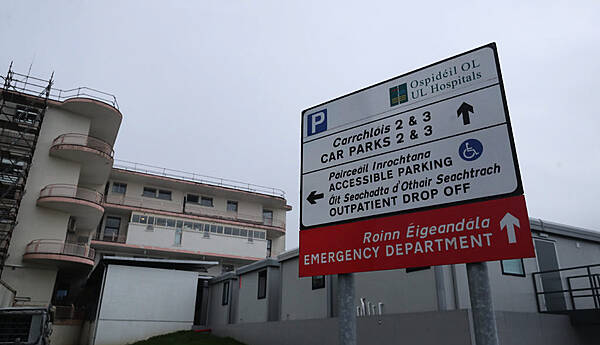 Muireann Duffy
The Irish Nurses and Midwives Organisation (INMO) is to ballot some workers at University Hospital Limerick (UHL) regarding staffing levels.
Intensive Care Unit (ICU) nurses will vote on whether they wish to take industrial action over the matter, "after exhausting negotiations at local level," the union's assistant director of relations Mary Fogarty said.
"The issues that exist in University Hospital Limerick have been well documented by this union.
"The lack of consistent safe staffing in the intensive care unit is having a detrimental impact on the physical and mental wellbeing of our members working in this unit and their patients," Ms Fogarty added.
The INMO claims UHL's management have not provided a contingency plan to address ICU nurse shortages, as well as the enablement of outstanding annual leave or time off In Lieu to be taken/paid.
The ballot of ICU nurses will be staged over the coming weeks, and hospital management will be informed of the outcome upon its completion.