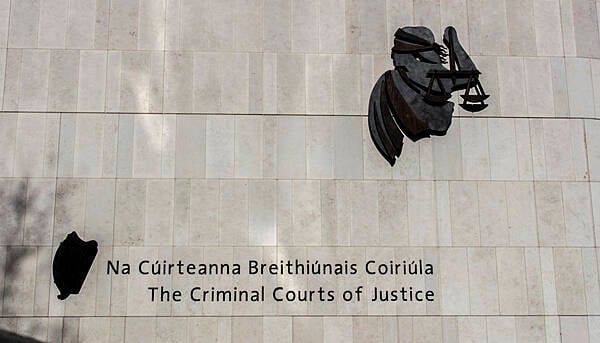 Isabel Hayes
A man who repeatedly sexually abused his young sister-in-law when she was a child has been jailed for five years.
Kenneth Reilly (63) was found guilty by a jury of three counts of indecently assaulting Helene Hallisey Power at his home in Co Cork on dates between January 1st, 1982 and December 31st, 1985 when she was aged between 12 and 16 and he was in his twenties.
The jury in the Central Criminal Court in Cork handed down the three guilty verdicts following a trial last October. Reilly, of Lissanly, Cloyne, Co Cork, has no previous convictions.
Garda Barry Kilroy told Imelda Kelly SC, prosecuting, that Ms Hallisey Power spent a lot of time with her sister and brother-in-law when she was a child, due to her parents being ill.
On the first occasion of indecent assault, Reilly gestured to the girl to go upstairs, and she shook her head to indicate no. He then started gesturing to another young girl present, so Ms Hallisey Power went upstairs with her brother-in-law to save the other child, Gda Kilroy said.
Reilly then forced her to masturbate him, while he rubbed her chest, the court heard. She was 12 years old at the time.
On another occasion, Reilly made the girl take off all her clothes except her knee socks and photographed her, telling her to smile for the camera. On the third occasion, he made her watch pornographic movies before masturbating him, the court heard.
After abusing his sister-in-law, Reilly gave her £15, the court heard. She was in fear of him and afraid to say no to him, Gda Kilroy said.
The abuse came to light in 2002 when Ms Hallisey Power confided in her husband and brother and a family meeting was then held.
An agreement was reached among the family members whereby a sum of £20,000 was paid into the Ms Hallisey Power's account on condition that she keep quiet about what had occurred. Reilly also agreed to avoid attending family events, however he refused to sign a contract.
Reported abuse
In 2018, Ms Hallisey Power went to gardaí about the abuse and Reilly's house was searched. When interviewed by gardaí he said he "knew this day was coming" and admitted he had destroyed photos he had taken of his sister-in-law years ago. However, he made no further admissions.
In a victim impact statement which she read out in court, Ms Hallisey Power, now aged 54, said the abuse left her feeling "dirty, ashamed, empty and completely confused" when she was a child.
As a teenager, she said she went "wild" and started drinking in an attempt to blank out what had happened to her.
She said she struggled with anxiety and depression, for which she remains on medication "to this day".
"I have spent most of my life feeling hurt, used, abused and worthless," she told the court.
She said taking the stand in court during the trial "felt like I was being sexually assaulted again, but it was in public this time".
She said her brother-in-law showed no remorse or acceptance of the harm he caused her or her family.
"I'm now speaking up for that young child who could not at the time," Ms Hallisey Power said, adding she feels strong, and no longer a victim. She said she looks forward to living her life to the full with her husband and adult children, whom she described as "her rock".
Emmet Boyle BL, defending, said that his client now accepts the verdicts of the jury, notwithstanding his earlier denials. "He is anxious to emphasise that to the court," he said.
Defence counsel said Reilly is still married, has adult children and grandchildren who are all supportive of him. He has been in custody since last October and has a number of health conditions which have made his time in prison more difficult.
Mr Boyle urged Ms Justice Eileen Creedon to take into account the man's age, health and acceptance of the verdicts when handing down sentence.
Sentencing him on Monday, Ms Justice Creedon said although he now accepted the verdicts, Reilly was entitled to limited mitigation, in the absence of a "fulsome apology or acknowledgement of harm". She said the offending involved a serious abuse of trust, given that Reilly was the complainant's older brother-in-law.
The judge handed down a sentence of six years and suspended the final year on a number of conditions. She backdated the sentence to when Reilly went into custody.
---
If you have been affected by any of the issues raised in this article, you can call the national 24-hour Rape Crisis Helpline at 1800 77 8888, access text service and webchat options at drcc.ie/services/helpline/, or visit Rape Crisis Help.
In the case of an emergency, always dial 999/112.