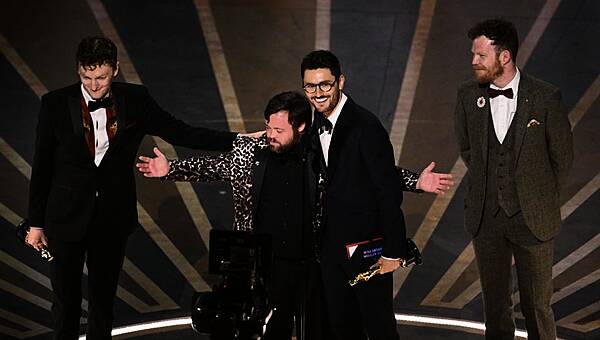 By Catherine Wylie, PA
Additional reporting by Vivienne Clarke.
President Michael D Higgins has marked Ireland's success at the Oscars by hailing a "remarkable" year for the Irish film industry.
He congratulated those behind An Irish Goodbye which took the award for best short film, as well as Tallaght's Richard Baneham who was among those who won the Oscar for visual effects for Avatar: The Way Of Water.
The black comedy An Irish Goodbye follows the story of two estranged brothers coming to terms with the death of their mother.
Its co-directors led a chorus of Happy Birthday for the film's star James Martin after it was announced as the winner at the Dolby Theatre in Los Angeles.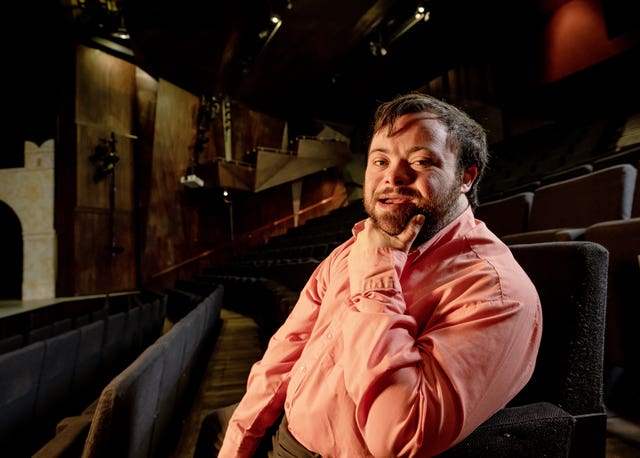 The film also won the short film category at this year's Baftas.
Mr Higgins said: "May I congratulate An Irish Goodbye and Richard Baneham for their fantastic achievements in winning the Best Live-Action Short Film and Best Visual Effects Awards respectively at last night's Oscars ceremony.
"May I further extend my congratulations to Colin Farrell, Paul Mescal, Kerry Condon, Brendan Gleeson, Barry Keoghan, Jonathan Redmond and all involved with An Cailin Ciuin and The Banshees Of Inisherin for the exceptional recognition of their work which being nominated for an Academy Award constitutes.
"This has been a remarkable year for the Irish film industry and is a testament to the hard work of so many people over recent decades.
"It is particularly welcome to see the recognition which the Irish film industry is receiving on what is the 30th anniversary of the reestablishment of Bord Scannan na hEireann/the Irish Film Board, now Screen Ireland, in 1993.
"The success which we are seeing is built on the acquisition of skills and pursuit of excellence by all in the Irish film community.
"As a gesture to all that has been achieved, and the important contribution of the film and related industries to Irish life, Sabina and myself look forward to hosting a St Patrick's Day reception celebrating the Irish Film, Audio-Visual and Performing Arts Communities at Aras an Uachtarain this Friday."
The Oscar win for An Irish Goodbye also delivered a lovely Oscar moment.
An unexpected moment of wholesomeness at the #Oscars: The entire audience singing 'Happy Birthday' to James Martin from 'An Irish Goodbye' moments after the film won an Academy Award for Best Live Action Short Film pic.twitter.com/m3gKt7XStS

— NowThis (@nowthisnews) March 13, 2023
"Thank you to everybody back home in Northern Ireland who helped us make this film," Ross White, who is from Belfast, told the audience at the Dolby Theatre. "There's something very important I'd like to speak about as well. This award is actually the second-most-important thing about today, because it's this man's birthday." He then gestured towards the film's star James Martin, who has Down syndrome, and the whole auditorium joined in a rendition of Happy Birthday to You.
Meanwhile, Dublin-born Richard Baneham, picking up the second Oscar of his careen, began his acceptance speech with a snippet of Irish. "Go raibh maith agat," he said. "To James Cameron, whose thumbprint is on every frame of this movie."
Home celebrations
Meanwhile, James Martin's father has said it was wonderful to see his son on stage at the awards' ceremony, adding that the whole theatre singing him Happy Birthday will be a wonderful memory for him to have.
Speaking to RTÉ Radio's Morning Ireland, Ivan Martin said James' mother had accompanied him to the ceremony while the rest of the family watched it on television in Belfast.
"I was watching at home with his brother and his uncle and his grandfather. It was just fantastic to see it. We couldn't believe it when it was read out."
Mr Martin said he has not yet spoke to his son as he was attending an Oscars after-party hosted by Elton John following the ceremony.
When asked how James will cope with the fame, his father said he would not change at all and dealt with the media well. Prior to an event last week, his mother had asked him if he was nervous and James replied no, that he was "just going to work".
James also met producer Barbara Broccoli of James Bond fame, where another actor teased that he was "schmoozing" the producer in a bid to be the next Bond to which James responded: "I'm too small to be James Bond, but I've got all the moves, Barbara," Ivan added.