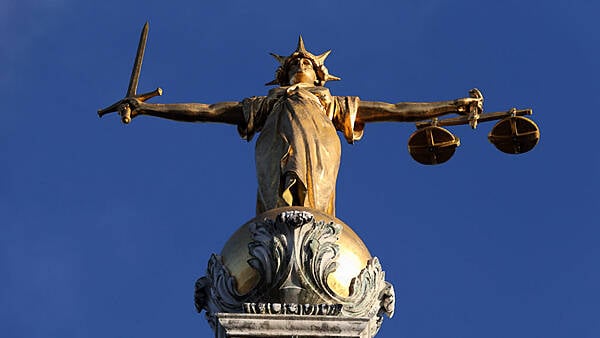 Ray Managh
A professional dancer, who "danced through pain" with Samantha Mumba in Dubai following a neck and shoulder injury sustained during a road traffic collision, has been awarded €23,500 in damages following a case against the Motor Insurers' Bureau of Ireland (MIBI) and an uninsured driver.
Judge James McCourt said the claimant Tarik Shebani was not a malingerer and worked through pain to honour contracts he had in connection with various show producers.
"He has understated his symptoms in his evidence and has not exaggerated his injuries," Judge McCourt said in the Circuit Civil Court on Monday.
Mr Shebani (42), of The Warren, Malahide, Co Dublin, told his barrister Conor Kearney, who appeared with Gaffney Halligan Solicitors, that following a collision on the N7 at Citywest in November 2018, he worked through shows in December and the following January despite pain in his left neck and shoulder.
He said he had often been in pain but had continued, with difficulty, honouring his dancing engagements, one of which involved travelling to Dubai for a show with Samantha Mumba.
Mr Shebani said that following the incident he had been in constant pain which had been severe sometimes. He had attended his chiropractor and physiotherapist and was able to continue dancing by sometimes avoiding complex dance moves.
Mr Kearney said his client had attended his GP, Dr Niamh McGarry of Raheny Medical Centric Health, in May 2022, and she had stated that he reported no pain and a full range of motion of his neck at that time. She said if he made certain movements dancing or in the gym pain could flare.
The court heard Mr Shebani had been driving his mother's BMW at about 90km/h in the outer lane on the N7 when another car, coming from the centre lane, collided with the side of his vehicle. The driver of the other vehicle left the scene following the incident, the court was told.
Judge Mc Court said that in one medical report it had been suggested that his injuries should clear up within two years from the time of the collision.
"If the plaintiff was a malingerer he wouldn't have gone to work for two years, but instead had worked through his pain," Judge McCourt said.