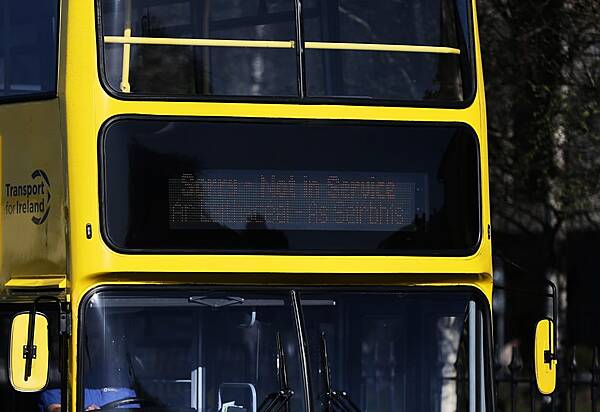 Isabel Hayes
A teenager who stabbed another young man in the cheek and leg after an altercation on a bus has avoided a jail term after spending a week in custody awaiting finalisation of his sentence.
Sean Squires (19) stabbed the victim after the young man attempted to intervene in an argument between Squires and his then-girlfriend on a Dublin Bus in August 2021. Squires was 17-years-old at the time of the incident.
Squires, of Chanel Manor Close, Coolock, pleaded guilty at Dublin Circuit Criminal Court to one count of assault causing harm and one count of producing a knife at Liffey Valley, Dublin on August 14th, 2021. He has no previous convictions.
Judge Martin Nolan heard evidence in the case last week and remanded Squires in custody until Monday.
He told Squires he had acted in a disgraceful way but said he had decided not to imprison him principally because he was very young.
Judge Nolan imposed a two-year sentence which he suspended in full on strict conditions and told Squires he would go to prison for a long period of time if he did anything like that again.
An investigating garda told Karl Finnegan BL, prosecuting, that on the day in question, the victim and his girlfriend were on a bus going into the city centre for dinner when they noticed Squires and his girlfriend having an argument. Squire's girlfriend was emotional and upset, the court heard.
When the victim tried to intervene in the row, neither Squires nor his girlfriend "took kindly" to his involvement and the girl threatened and then slapped the victim's girlfriend.
An altercation broke out and the victim and his girlfriend got off the bus and contacted gardaí. Squires followed them and produced a knife, before stabbing the victim in the cheek and leg, the court heard.
Gardaí near to the scene arrested Squires a short time later as he tried to board another bus.
Kieran Kelly BL, defending, said his client made full and frank admissions to gardaí. The court heard his mother died of a brain haemorrhage when he was 16 and he turned to drugs and tablets.
He was carrying the pocket knife for his protection, he told gardaí.
The court also heard he was living with his girlfriend at the time of the incident, but they are no longer together and he is now back living at his family home.