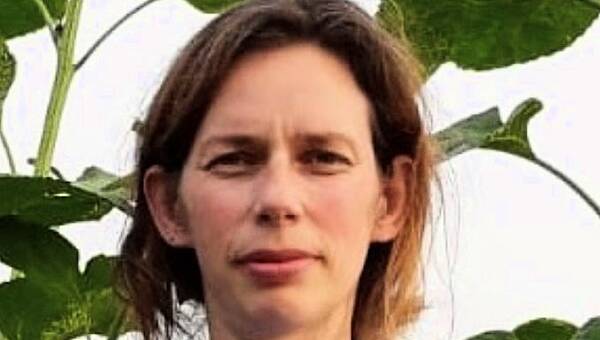 Alison O'Riordan
A guest who was renting an Airbnb room in the rural Co Mayo home of Valerie French Kilroy told gardaí he was "shocked" to hear the mother of three was killed by her husband during his stay, a Central Criminal Court jury has heard.
James Kilroy (49), with an address at Kilbree Lower, Westport, Co Mayo, is charged with murdering mother of three Valerie French Kilroy (41) at their home on a date unknown between June 13th and 14th, 2019, both dates inclusive. He has pleaded not guilty by reason of insanity.
Patrick Gageby SC, defending Mr Kilroy, has made a number of formal admissions to the court on behalf of his client including that he killed his wife Valerie.
The jury has heard that the defendant described to gardaí how he "waited in the long grass" at night for his wife to return home from a meeting with friends before silently carrying out a "dark and frenzied" attack.
The Chief State Pathologist has told the murder trial that the occupational therapist died from ligature strangulation, blunt force trauma to the head and a stab wound to the neck.
Evidence has been given that gardaí found Valerie's body lying in the foetal position on the floor of a campervan with her bloodied hand protruding outside the sliding door and a child's car seat over her face.
Statement
Michael D Hourigan BL, prosecuting, today read a statement from Garda Conor McHale. Dr Dijgla Faraj had informed Gda McHale that the accused said he had taken two grams of cannabis and five units of alcohol on the evening of June 13th, which Mr Kilroy said he did on a weekly basis for the previous five years.
In another statement read to the jury, Martin Sullivan said he had booked a room through Airbnb at Kilbree Lower for June 12th and 13th and had communicated with Valerie.
Mr Sullivan said he was greeted by Valerie on his arrival at Kilbree Lower on the evening of July 12th and she directed him to his room. His accommodation was in a self-contained area at the side of the house.
Mr Sullivan said he cooked dinner around 7pm on the evening of June 13th and worked on his laptop until 11pm that night. While he was sitting at the table working he saw a man walking past his window in the direction of the back of the house.
The man acknowledged Mr Sullivan and gave him a wave sometime between 8pm and 9pm that night when he [the man] walked by him for a second time. He said the man, who was dressed in a black jacket, was walking along the footpath directly outside the house.
The witness said he heard nothing that night until his alarm went off at 7.20am the next morning, and he left for work around 7.45am. "I didn't notice anything out of the ordinary," he said.
Mr Sullivan said he saw the news on the afternoon of June 15th and was shocked to hear "the mother was murdered".
Assessment
GP and consultant doctor Dijgla Faraj who worked with Westdoc told Anne-Marie Lawlor SC, prosecuting, that she assessed Mr Kilroy at Castlebar Garda station on the evening of June 14th 2019 to see if he was fit to be interviewed.
Dr Faraj said the accused was very calm, very cooperative and that his speech was normal. She asked him particular questions about his family and he told her he had three children. She said he knew their names and dates of birth.
The doctor asked Mr Kilroy if he remembered what had happened the previous night, but he told her he couldn't.
When she asked him if he was taking drugs at the time, Mr Kilroy said he had taken one or two grams of cannabis and three or four pints of alcohol around 7pm the previous day.
Asked about his physical condition, Dr Faraj said the accused was a little bit thirsty, and she asked gardaí to give him tea or fluids. She also advised gardaí to wait three hours before they interviewed him.
Dr Faraj said she had returned to the garda station on a second occasion to take blood from Mr Kilroy.
The accused, she said, had a few superficial scratches on his hands. She told the gardaí to give him paracetamol.
Under cross-examination, Dr Faraj agreed with Mr Gageby that the accused was slightly confused on account of the situation. "It was a busy day for him," she said.
Following this, Ms Lawlor told the judge that she would hold off on formally closing her case until tomorrow morning. Mr Gageby said he had psychiatric evidence to call on Wednesday.
Addressing the jury, Ms Justice Mary Ellen Ring said the defence will be calling medical evidence and that witness was available tomorrow. "The next phase of the trial is medical evidence by the defence," she added.
The trial continues tomorrow before Ms Justice Ring and a jury of ten men and two women.
---
If you have been affected by any of the issues raised in this article, you can contact Women's Aid (24-hour freephone helpline at 1800 341 900, email [email protected]) or Men's Aid Ireland (confidential helpline at 01 554 3811, email [email protected]) for support and information.
Safe Ireland also outlines a number of local services and helplines at safeireland.ie/get-help/where-to-find-help/. In the case of an emergency, always dial 999/112.