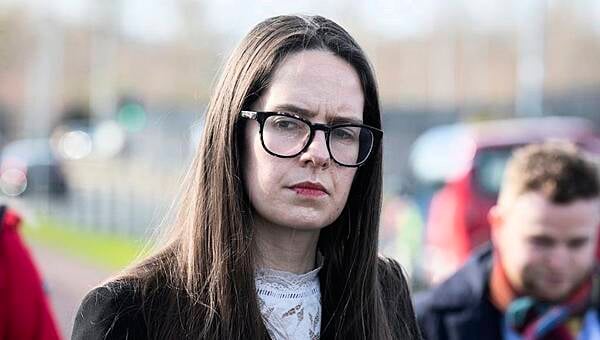 High Court reporters
Solicitor Ammi Burke's High Court challenge to the rejection by the Workplace Relations Commission's (WRC's) of her unfair dismissal claim will be heard in early May.
Last year an independent adjudication officer threw out her complaint to the WRC that she had been unfairly dismissed in November 2019 from law firm Arthur Cox LLP.
Ms Burke, from Cloonsunna, Castlebar, Co Mayo, launched a High Court judicial review action claiming the adjudication officer's decision was flawed, made in breach of fair procedures, and should be set aside.
The claims are denied, and her application will be opposed.
Her action was briefly mentioned before Mr Justice Charles Meenan, the judge in charge of the judicial review list on Tuesday.
The judge fixed the hearing of Ms Burke's action for May 2nd.
The hearing is expected to last for a day and a half.
In reply to Ms Burke, Mr Justice Meenan could not say which High Court judge has been assigned to hear the action.
However, Mr Justice Meenan did confirm that he himself would not be hearing the case.
In her action against the WRC, with Arthur Cox LLP on notice, Ms Burke claims that under the 1977 Unfair Dismissal Acts any such procedures in the adjudication of such claims must be inquisitorial in nature.
She also alleges the decision was flawed because the adjudication officer refused to summon two witnesses employed by Arthur Cox before the hearing and failed to have certain emails produced.
She says both the witnesses, who she wanted to cross-examine, and the emails are very important to her claim.
The claims are denied.