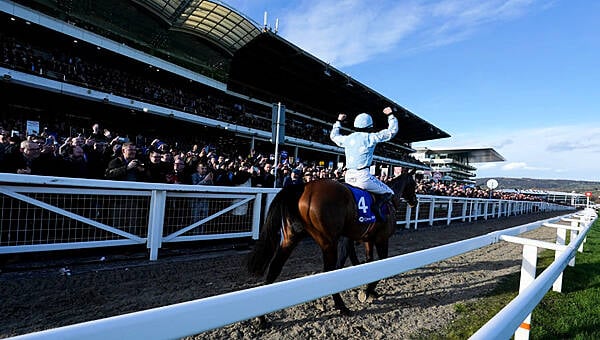 PA Sport Reporters
Rachael Blackmore and Honeysuckle have been a match made in heaven, each responsible for boosting the other's career.
So it was fitting the sun shone on both at Cheltenham on Tuesday, with the mare showing guts aplenty to down Love Envoi and take the Close Brothers Mares' Hurdle.
With 11 Grade One victories to her credit – four of them at the Festival – Honeysuckle bowed out in style and will now embark on a second career for owner Kenny Alexander in the paddocks.
One felt that nothing could top the roar that greeted the start of the Supreme Novices' Hurdle or Constitution Hill's procession in the Champion Hurdle.
Yet the reception the Henry de Bromhead-trained Honeysuckle and Blackmore received raised the volume more than a touch higher. Few have been accorded such acclamation at this famous old amphitheatre.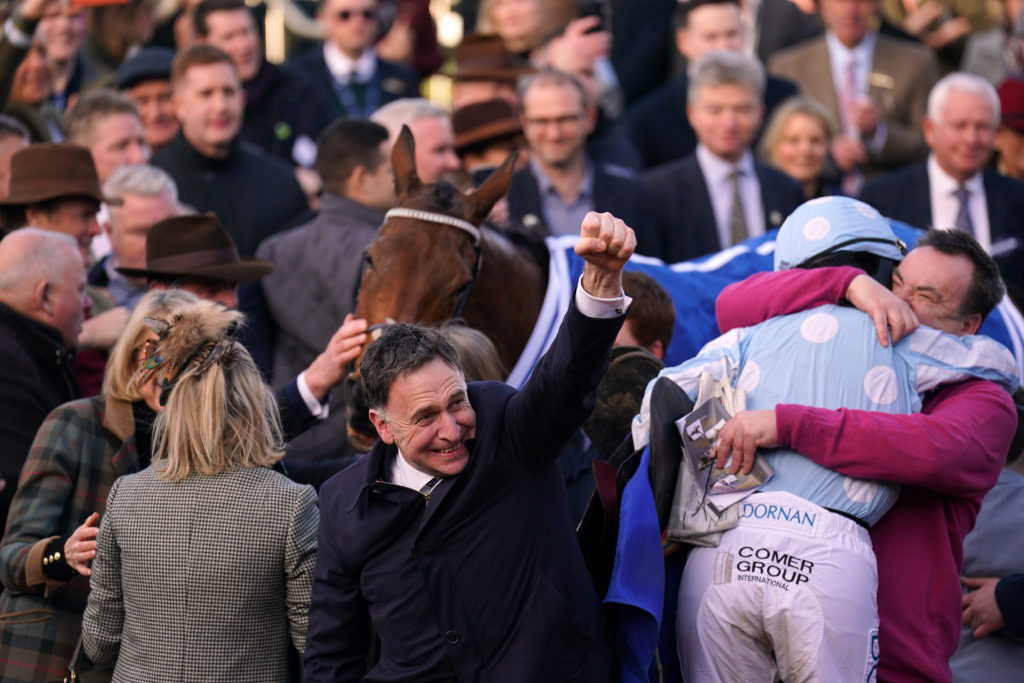 Of course, the weight of feeling was for De Bromhead, who has faced a horror no father or family should face, when tragically his 13-year-old son, Jack, died following a pony racing accident last summer.
Emotions were understandably hard to check, and especially for Blackmore who has been deeply affected by the tragedy.
Her first thoughts after the length-and-a-half success were with Jack.
She said: "We all wish a very special kid could be here today. He's watching down on us."
After taking a deep breath, she paid tribute to Honeysuckle, who had carried her to victory in the Champion Hurdle in 2021, making history as the first female rider to win the race.
"It was unbelievable," she said. "The way Henry has produced her every day has been phenomenal.
"I'm so grateful. She is just a phenomenal mare. I knew I'd pick up again after the last but she is just an unbelievable mare.
"It is incredible what she has done for me, but it is incredible what she has done for all of us. You dream of being involved with something like her. It is just amazing and fair play to Henry he has done such an unbelievable job.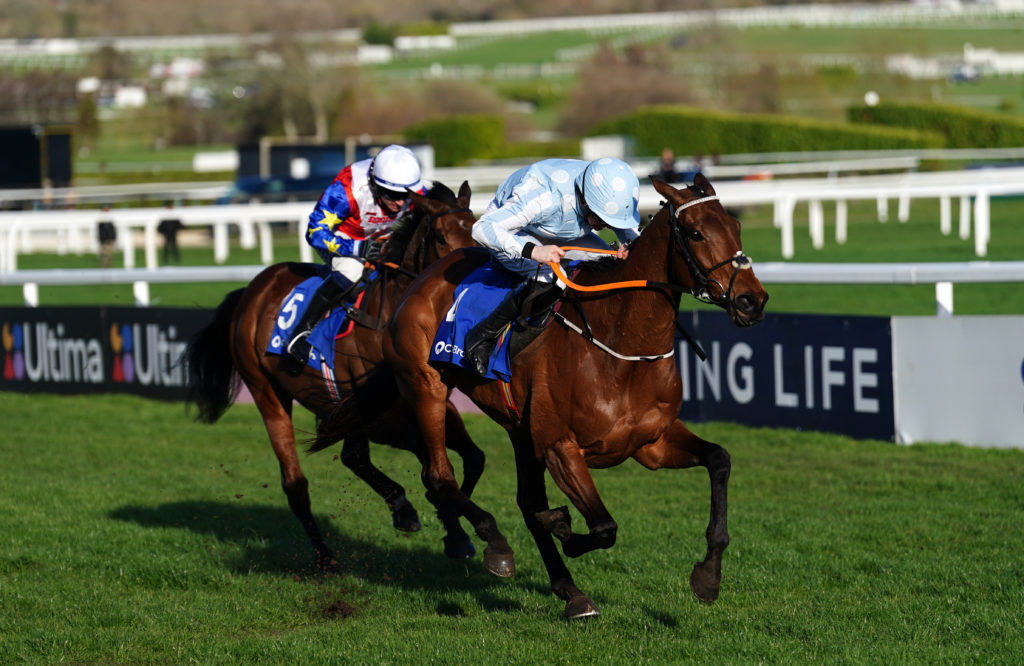 "What a way to be able to walk back in the winner's enclosure today. I feel extremely lucky to have teamed up with her throughout my career.
"You come to Cheltenham with Honeysuckle to ride and every jockey dreams of having the likes of her to go to Cheltenham with. She has given us so much and I'm so grateful to her. It will be different without her here next year."
Reflecting further, Blackmore told Racing TV: "Getting to come to Cheltenham for the last few years and having Honeysuckle to ride, that's what a jockey wants. That is just dream stuff. I feel so lucky that I got to ride her the first day she ran and stay on her. It's just great.
"Ultimately Henry is the trainer and wants to train winners and his view was to aim her at the best race so we could walk back into the winners enclosure. I'm so glad he is an exceptional trainer because if she ran half an hour beforehand, it wouldn't have been the same – we wouldn't have got to the number one spot looking at that horse (Constitution Hill).
"Fair play to Henry for giving me and Honeysuckle and all of us the chance to celebrate her one more time.
"She is trying all the time. She is an incredible mare and Kenny Alexander is one of the coolest owners you can ever ride for. It is a weight off the shoulders, that's for sure."
She added of the dual Champion Hurdle heroine: "People are just unbelievable. The receptions she has got from Fairyhouse to Leopardstown, the crowds here. It is am amazing feeling to be the centre of that. You feel the centre of it when you are on the back of Honeysuckle walking in. It is directed at you. It is incredible. The people make it so special.
"She has been just an amazing thing for my career. She has just been incredible. It is not every jockey gets the chance to link up with something like her. I feel very lucky. So, so lucky."