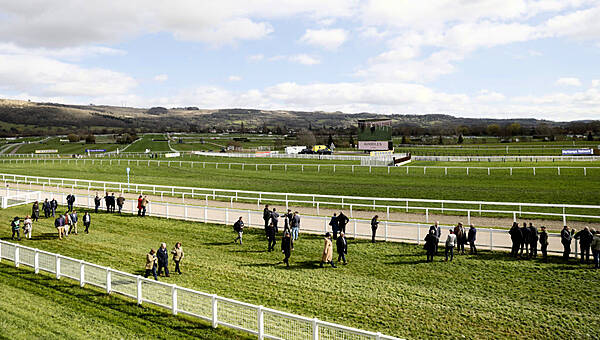 Michael Bolton
The 50,000+ strong crowd of Irish racing fans travelling to the Cheltenham Festival will face price increases of more than 40% compared to in 2019, as the cost of a day at the UK's biggest race meeting outstrips surging inflation.
This week will see tens of thousands racing fans descend on the Gloucestershire town, with the cost of some essentials jumping by as much as 200% in the past four years for those travelling over from Dublin.
A new study by investment platform Saxo has found an average day for a Dublin-based racing fan heading to Cheltenham in 2019 would cost €160. Yet just four years later for the same experience someone would pay €229 – a 43% rise, plus almost 30% higher than inflation in Ireland and 9% higher than UK inflation in that period.
The report looked at the cheapest available Ryanair flights from Dublin to London, advance return train travel from London to Cheltenham, a standard day entry ticket, a burger, a pint of Guinness and a copy of the Racing Post, the essential basket for many racegoers.
The cheapest available flight in 2019 has tripled in price to €30, while the price of a pint of Guinness has increased to €8.
For those parking at the course, it will set you back €25, compared to the €21 fee in 2019, while the biggest increase in price is the London Paddington to Cheltenham Spa return ticket, which has jumped from €59 to €91.