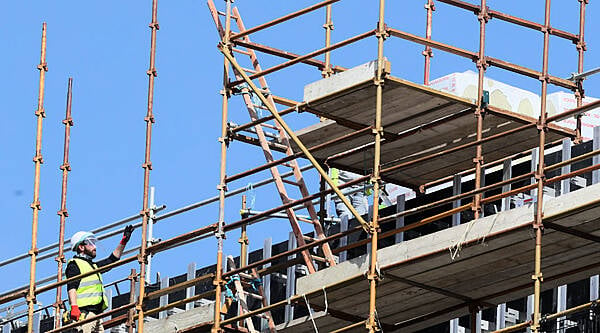 Michael Bolton
The European Parliament has voted for plans to make the EU's building sector climate neutral by 2050. It's hoped all new buildings will have zero-emissions from 2028.
MEPs were voting on the proposed revision of the EU's Energy Performance of Buildings Directive. It aims to substantially reduce greenhouse gas emissions and energy consumption in the EU building sector by 2030 with the aim of making it climate neutral by 2050.
The measures include increasing the rate of renovations of energy-inefficient buildings and improving information-sharing on energy performance.
MEPs say national renovation plans should include support schemes to facilitate access to grants and funding. Targeted grants and subsidies for energy-saving renovations for vulnerable households is also being targeted.
Fianna Fáil MEP Billy Kelleher explained why supports must be put in place to support this "ambitious" plan.
"It really is about raising building standards to ensure housing stock is improved in terms of retrofitting, but also in terms of new builds as well that we put in the best instillation systems in place, the best heating systems in place, and the best finishes, to ensure that we reduce the carbon admissions from energy consumptions.
"It is ambitious, and clearly now, the next step is to ensure that there is supports put in place that when people are retrofitting, that there is some offset against what will be potential costs.