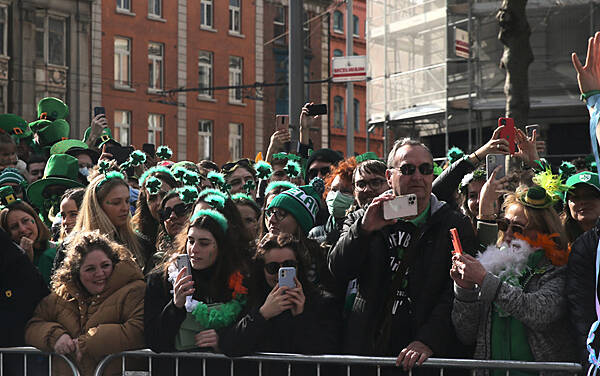 Vivienne Clarke
The group head of communications at the Dublin Airport Authority, Kevin Cullinane has told of preparations at the airport for over 430,000 travellers this week.
The St Patrick's holiday weekend is the traditional start of the international tourist season, he told Newstalk Breakfast.
This week Dublin Airport will see 220,000 departing travellers and 212,000 visitors into the country, he said.
Irish music and dancing groups will be at the airport on Wednesday and Thursday to welcome visitors from the US, he added.
Fáilte Ireland wants to give visitors arriving into the country for St Patrick's weekend the best experience.
The people departing the country this week were going to Cheltenham, elsewhere in the UK and on city breaks throughout Europe, while there will be "a huge influx" of US visitors.
Mr Cullinane was confident that there would not be long delays at security as had happened last year.
The system was working efficiently with 90 per cent of passengers getting through security in 20 minutes or less. "We will be busy, but we are well-prepared."
The DAA was in the process of procuring counter drone technology, he said, which would be implemented as soon as legally possible.
In the meantime the DAA wanted to "get the message out" that the illegal use of drones within 5km of any airport in the country was reckless. There were plenty of other places to safely deploy drones.