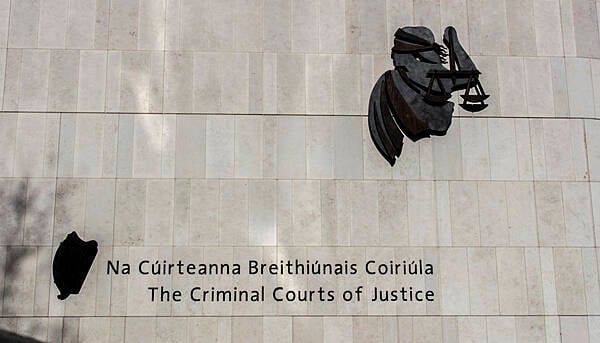 Isabel Hayes
A former Israeli soldier turned pro-Palestine activist, who was "persecuted" by Mossad, attacked two people he mistakenly believed posed a threat to him, a Dublin court has heard.
Shahar Hlinovsky (53) had developed paranoid psychosis and was living rough in Dublin when he attacked two people in separate incidents in the false belief that they were working with Mossad, the Israeli national intelligence agency, Dublin Circuit Criminal Court heard on Tuesday.
In the first incident, Hlinovsky started shouting at a man in the street before revealing he had a butcher's knife on his hip. He approached the man in an aggressive manner, causing the man to call gardaí and retreat to a safe distance, the court heard.
When searched by gardaí, Hlinovsky was found to have two knives in his possession, Garda Joseph Bell told Fiona McGowan BL, prosecuting.
In the second incident, Hlinovsky pushed a young woman to the ground when she was face-timing her mother, in the mistaken belief that she was filming him, Garda Liam Byrne told the court.
This woman had just arrived from Germany and was calling her mother to tell her she had arrived safely in the country, the court heard. Hlinovsky pushed the woman to the ground, causing her nail to partially rip off. She suffered a graze to her face in the assault.
Hlinovsky, of no fixed abode in the Sandyford area of Dublin, pleaded guilty to assault causing harm to the woman at Burton Hall Road, Sandyford, Co Dublin on August 3rd, 2022. He also pleaded guilty to two counts of possessing knives and one count of assault at Ballymun Road, Dublin on January 15th, 2022.
Anne Fitzgibbon BL, defending, told the court her client was a Jewish man from Israel who served in the Israeli army and police force, before he became a pro-Palestine political activist. She said Hlinovsky's activity caused him to the "persecuted" by Mossad, who she said holds "particular vitriol for Israeli Jews who cross the Rubicon".
Defence counsel said this persecution caused Hlinovsky to develop paranoid psychosis. She said that after he was taken into custody, he went on hunger strike for four months to highlight the plight of Palestinians. During this time, he lost over a stone, the court heard.
Ms Fitzgibbon said Hlinovsky is now on anti-psychotic medication and has stabilised. He has a place in a supported homeless hostel with a support worker to help him upon his release from custody.
Sentencing him on Tuesday, Judge Martin Nolan said Hlinovsky had a troubled background and had encountered psychological problems as a result. "Hopefully he can overcome these psychological problems and hopefully not get into trouble in the future," the judge said.
He handed down a three-year sentence but suspended the final two years on a number of conditions and backdated the sentence to when Hlinovsky went into custody last August. He ordered him to remain under the supervision of the Probation Service for one year post-release.
The judge told Hlinovsky this effectively means he will not spend much longer in custody.