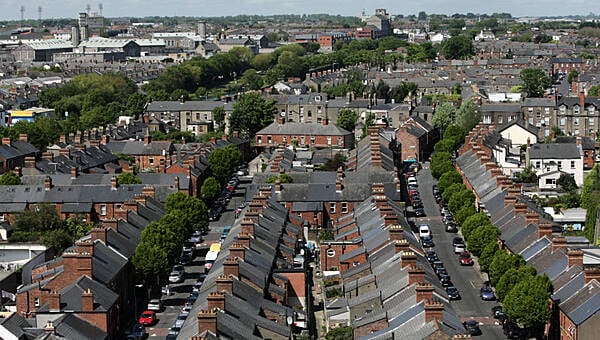 Jonathan McCambridge, PA
Independent TDs and Government backbenchers are being urged to support a Sinn Féin motion to extend the ban on evictions until the end of January 2024.
The party's housing spokesperson Eoin Ó Broin said the purpose of the motion, which will be debated in the Dáil next week, is to increase pressure on the Government.
The Government has decided that the current ban on evictions will run out at the end of the month as scheduled, despite facing vocal calls from homelessness campaigners and opposition parties to extend the ban in the midst of the housing crisis.
While critics of the move claim it will result in more people becoming homeless, the Government has insisted that prolonging the measure will see more landlords leave the rental market, reducing an already low supply of accommodation even further.
Mr Ó Broin said his party had formally submitted a private members' motion calling for the extension of the ban on evictions. Even if the motion is passed, it will not be legally binding.
He said the motion was "simple and straightforward" and had a number of asks of the Government.
"One is to extend the emergency ban on evictions as we've been calling for some time," Mr Ó Broin said
"The second and third asks are to put in place a series of emergencies measures both to reduce the number of people becoming homeless in the emergency period and also to try and accelerate and increase delivery of an additional volume of social, affordable housing.
"We are urging all TDs, particularly independents and Government backbenchers who we know support us on this issue to vote with us.
"It is patently clear that the government has no plan in place whatsoever to deal with what the Residential Tenancies Board are telling us are 3,000 eviction notices that will fall due in April."
Mr Ó Broin said he wanted TDs from other parties "to work with us to put pressure on Government to reverse this decision".
He added: "In the absence of any realistic support for families who are facing homelessness, if there is no advice and support for them come April, then the ban on evictions needs to be extended.
"The purpose of the motion is to put pressure on government. That is a legitimate and reasonable thing for us to do.
"If those Independents who normally would support the Government and those Government backbenchers who have publicly said on the record they support what we are calling for, if they support us, that will add additional pressure on Government.
"What really matters is not the ban itself, but the emergencies measures government takes.
"Our emergency accommodation system is at breaking point."