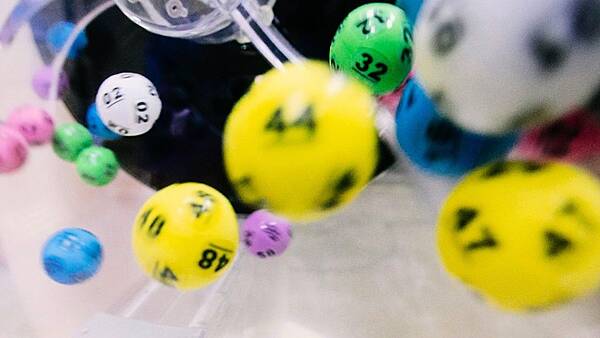 Tom Tuite
Fianna Fáil has been granted a licence under new legislation to run lotteries with cash prizes of up to €360,000 to fill party coffers for election campaigns.
The Electoral Reform Act 2022 allows registered political parties to promote periodical prize draws.
Fianna Fáil applied to Dublin District Court on Wednesday for a 12-month licence to run lotteries under the new law. The Act described by Judge Marie Quirke as "hot off the presses" came into force on February 9th.
Kerry Jane Morgan BL, for Fianna Fáil, said it states a lottery licence shall be issued subject to conditions.
The value of each prize and the name of the intended beneficiary of the lottery shall be stated on every ticket or coupon or, where the lottery is conducted in a premises, prominently displayed at the normal means of access to the premises proposed to be used. The total value of the prizes shall, if more than one lottery is held in any week, be not more than €30,000, or if one lottery is held in any year, be not more than €360,000.
Fianna Fáil finance director David Burke confirmed that the party's Ard Comhairle had approved the promotion.
Asked by the judge about the purposes of the lotteries, he said that they would go toward election expenses, "primarily for campaigning costs during election periods".
The judge noted the tickets would be available at various party offices around the country and also advertised on social media. There was no Garda objection, and the court heard that ticket buyers must be over 18.
It was hoped that the first draw would take place in July, with an independent observer present, and be broadcast over social media, Judge Quirke was told.
Mr Burke said it was expected that each ticket would cost €50. He added that the draws would be audited, and the party would comply with statutory regulatory body Standards in Public Office (SIPO) and provide funding statements and audited accounts.
Judge Quirke granted the licence to run for one year from May 15th.
Fianna Fáil had previously been forced to cancel a "super-draw" raffle, intended to raise €500,000, after declaring itself a charity to get a lottery licence.
Before the new legislation, gambling laws meant only "charities and philanthropic causes" could get a lottery licence.
A licence granted to Fianna Fáil was legally challenged in 2021, resulting in the party cancelling the fundraiser and refunding the money.
Last year an amendment to the Electoral Reform bill proposed allowing political parties to hold fundraising lotteries and was subsequently passed into law by the Oireachtas.