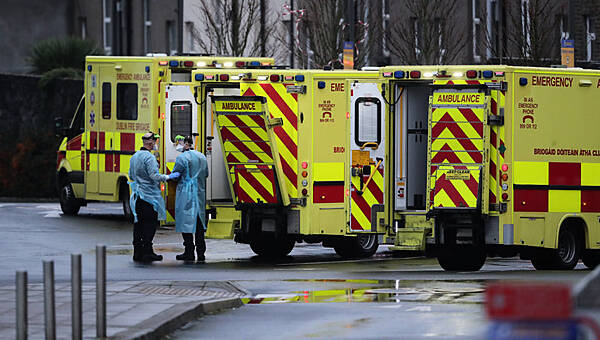 Muireann Duffy
The level of overcrowding in Irish hospitals is "out of control once again", the Irish Nurses and Midwives Organisation (INMO) has said, as 651 patients were waiting for a hospital bed on Wednesday morning.
The union's latest trolley watch figures show University Hospital Limerick (UHL) was by far the most overcrowded hospital in the State once again, with 116 patients on trolleys in the Emergency Department (ED) and in wards elsewhere in the hospital.
Cork University Hospital had the second-highest figure, with 74, followed by University Hospital Galway, which had 52 people on trolleys.
"The level of overcrowding in some of our emergency departments warrants a national response," the INMO's general secretary Phil Ní Sheaghdha said.
📰 Update
UHL Emergency Department is managing very high attendances today
– Long waits for treatment in ED are inevitable for less than urgent cases
– Only the most time-critical surgical activity at UHL proceeding tomorrow. pic.twitter.com/GR7CX60aLR

— UL Hospitals (@ULHospitals) March 14, 2023
Ahead of the bank holiday weekend, traditionally a busy time for EDs, Ms Ní Sheaghdha said the union has requested an urgent meeting with the HSE's new chief executive officer Bernard Gloster on the matter.
"It is clear that the system is now completely overwhelmed. We need targeted measures to tackle this crisis, particularly in the Midwest where the overcrowding is completely out of hand."
The figures follow an announcement on Tuesday by the UL Hospitals Group (ULHG), which confirmed "all but the most time-critical elective surgery" at UHL had been cancelled for Wednesday as the hospital battles very high ED attendances.