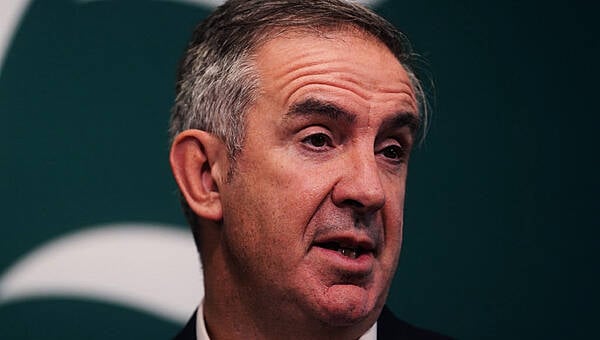 Vivienne Clarke
The HSE's chief operations officer Damien McCallion has advised the public to use GP out of hours services and urgent care centres as Emergency Departments (ED) in hospitals will be under pressure this weekend.
The discharge of patients to step down beds or to care at home was a priority, he told RTÉ Radio's News at One, as the numbers on trolleys in hospitals rose to 651 today according to figures from the Irish Nurses and Midwives Association (INMO).
Mr McCallion said that hospitals were trying to strike a balance between ED and scheduled procedures.
Another measure will be the continuation of regular rosters over the holiday weekend, a time when historically there were extra pressures, he said.
Each hospital had an escalation plan of its own to look at the optimal use of beds, he said. There had been some improvement following the surge over Christmas when there were pressures from flu, Covid-19 and RSV.
"We are continuing to see year-on-year increased attendances to EDs, and also in terms of ongoing illness from a respiratory perspective outside of those illnesses."
The HSE was seeing pressure in larger hospitals and in a number of model three sites such as Letterkenny, which had experienced a growth of 14 percent in the past year, he said.
"What we're focusing on this week is trying to continue with bringing patients in so that we can address our waiting list challenge, striking that balance as we continue to see pressure on the EDs in terms of attendances.
"The other actions that we're focusing on, both in sites who are under the greatest pressure, and particularly where perhaps patients are in hospital, unable to be discharged, medically fit to be discharged. We're really focusing on those areas where perhaps patients can go home or to a step down bed or a facility that might help them on the way to home or indeed, if someone has to go to long term care. So that's our real focus over these days going into St Patrick's weekend."
Mr McCallion added that the HSE would continue to use private bed capacity both in terms of acute beds and in terms of nursing homes or other private providers.
"What we're facing into this weekend, Patrick's weekend is always a busy weekend for urgent and emergency care system. So again, just to reinforce to people the importance of GP out of hours service, or urgent care centres. Clearly, if someone has an emergency need, they should go to an Emergency Department or call 999 for an ambulance."