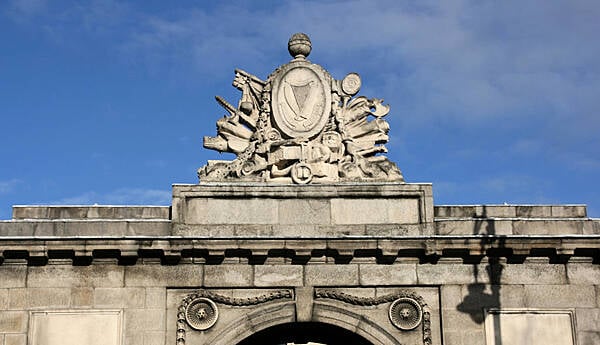 High Court Reporters
It is a matter for each judge to determine the weight to attach to evidence from a medic to whom a personal injuries claimant has been referred by their solicitor, a High Court judge has said.
In a recently published judgement, Mr Justice Tony O'Connor said witnesses colloquially called "guns for hire" can be exposed through cross-examination or questions from a judge.
There is currently no rule preventing a solicitor for any party from referring a claimant in a personal injuries action to a medical practitioner, although such referrals may interrupt the normal communication flow within the medical profession, he added.
The judge said he was referred, while hearing part of a woman's personal injuries action against the Health Service Executive (HSE), to a recently published article asserting that a plaintiff's treating doctors are prohibited from giving evidence in the UK and Australia.
Following up on this, the judge could not identify a blanket prohibition on this in England and Wales. However, he said it appears there can be an assessment of the potential for conflict or vested interest arising from an ongoing patient/doctor relationship.
Mr Justice O'Connor is the latest judge to weigh in on the practice.
In a 2017 ruling, Mr Justice Anthony Barr described medical referrals made by solicitors as "inappropriate". A plaintiff's GP should decided when and to what specialist a patient should be referred, he said.
Mr Justice Michael Twomey in December echoed Mr Justice Barr's remarks in ruling on a case he said illustrates that this "inappropriate" practice has not come to an end.
He stated that "a solicitor should not suggest to a plaintiff that he can refer her to a consultant, or range of consultants, chosen for legal reasons, to support the claim for damages. This is because there is no medical basis for such referrals".
Last week, Mr Justice Cian Ferriter said this view "goes too far". A solicitor is entitled to advise a plaintiff to engage the services of a medical expert, he said, adding that a solicitor with experience in personal injuries litigation "will typically be in a position to recommend suitably qualified and experienced medical experts".
In his ruling published this week, Mr Justice O'Connor said there was no challenge to the credibility, competence or impartiality of the medical witness to whom plaintiff Susan Healy was referred as part of her personal injuries claim against the HSE.
The judge was assessing damages to be awarded to Ms Healy, of Downey Street, Killalea, Limerick City, for a slip and fall in the shredding room of St Joseph's Hospital in Limerick on November 7th, 2013.
The HSE had asked the court to determine whether Ms Leahy's injuries are partly or entirely attributable to a December 2013 road traffic collision, for which she issued separate High Court proceedings which settled for €10,000 plus her legal costs. It also asked whether the injuiries were caused by degenerative changes to her spine.
The HSE further questioned the weight to be given to the evidence of the medical practitioner to whom Ms Healy's solicitor had referred her.
The judge accepted this medical practitioner's explanation of how Ms Healy's shoulder injury, intermittent pins and needles in three fingers and continuing restriction to her knee were attributable to the fall, with the road accident having minimal impact.
Mr Justice O'Connor was not satisfied that all of Ms Leahy's shoulder complaints could be attributed to the fall. He awarded her €41,588 against the HSE and noted that the parties agreed between themselves the issue of legal costs.