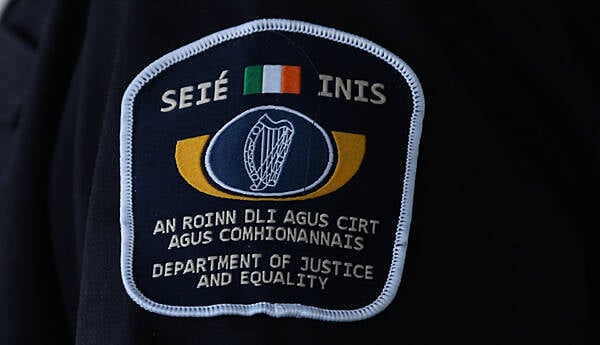 Ken Foxe
A discussion paper from the Department of Justice said the majority of Irish deportation orders were never carried out.
It said that deportation would never be a direct solution to reducing strain on the immigration system and could only ever act as a "deterrent".
Figures from the discussion paper show that in the years leading up to the Covid-19 pandemic, only between 15 and 45 per cent of deportation orders were actually carried out.
In 2017 for example, there were 930 deportation orders signed but only 140 – or 15 per cent – of them were actually "effected".
For 2019, the Minister for Justice signed off on 1,468 separate deportation orders but just 299 of them were executed, a rate of 20 per cent.
The proportion did rise higher during the Covid-19 pandemic, but only because a moratorium on signing deportations was introduced.
The research paper said it had to be acknowledged that deportation was "not always straightforward, that there are no easy decisions, and that some may be painful".
It said that behind every single removal, there was a human element and also cases of individuals that could not be returned to their country of origin.
'Obvious criticisms'
The paper said the State had faced "obvious criticisms" over its deportation policy but had generally shown "considerable humanity" in how it had acted.
It said: "In contrast to the views of some commentators, it is a fact that Ireland, despite considerable challenges, seeks to treat migrants in a humane manner."
The report detailed how people fleeing their country are willing to do whatever it takes, as seen in dangerous crossings of the Mediterranean and the English Channel.
It said some of the trends seen in Ireland included making of international protection applications with "intent to deceive".
There were also cases of overstaying student visas deliberately, marriages of convenience, and parenting an Irish-born child.
Also listed were active attempts to evade a deportation order, and re-entering Ireland on false documents or through other means after being removed from the state.
The report said: "There are few with working experience of the system that would dispute the view that the primary reason most migrants come here is to work and improve their living standards.
"By the same token, there is little doubt that Ireland cannot fill all of its employment requirements from within its own indigenous population and that the State benefits from immigration where this issue is concerned."
However, it said that it was "at least questionable" whether this was the best way for migrants to come and avail of employment opportunities.
Rwanda plan
The discussion paper said developments outside Ireland were being closely monitored, including UK plans to deport refugees to Rwanda adding that migration had clearly been a contributing factor in the Brexit vote.
The paper concluded: "A clearly enforced policy on deportation must not be seen as a lack of humanity on the part of the State, but rather as a necessary and defensible control mechanism in contributing to the stability of a safe, fair and inclusive Ireland."
It also explained how the only deportations that had taken place during the Covid-19 pandemic were cases involving levels of criminality that "pose an unacceptable risk to public safety".
The paper said it was becoming clear that this moratorium on other deportations could not continue and normal practice would have to resume.
The paper, prepared in April 2022, also said cooperation from "receiving states" for deportees was not always forthcoming and some were unwilling to cooperate.
A spokesman for the Department of Justice said deportation and removal processes were an essential part of any immigration system.
He said there were currently in the region of 12,000 deportation orders live, many of which were historical and could relate to individuals who had already left the country.
The spokesman said: "When issued with a deportation order, the person concerned is required to remove themselves from the state. Many people comply with this and leave the country, but without notifying the immigration authorities that they have done so.
"Consequently the number of live deportation orders does not reflect the number of people in the State without permission; indeed there is evidence to suggest that a significant number of people leave the State voluntarily without engagement with the authorities."