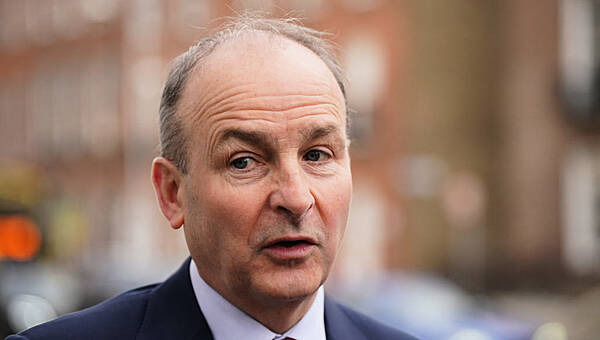 Tomas Doherty
Tánaiste Micheál Martin has said the country is "turning a corner" on housing as the Government prepares to face a Sinn Féin motion calling for the eviction ban to be extended into next year.
Speaking to RTÉ's Morning Ireland, Mr Martin said Covid-19, the war in Ukraine and the cost-of-living crisis had damaged confidence in house building last year.
However, he claimed the State was "without question turning a corner with respect to new house builds".
"If we can get a settled situation over this year, I think we will make further progress in terms of building houses," he added.
The Tánaiste noted that 30,000 new homes were built last year, 14,000 more than the previous year, and in January there were more than 2,000 commencements, the highest since records began.
Sinn Féin's Dáil motion, due to take place next week after St Patrick's Day, calls for the emergency eviction ban to be extended until the end of January next year. It also asks for an overhaul of existing social housing schemes and the use of emergency planning powers to build and refurbish more homes.
Mr Martin called Sinn Féin's motion a "cynical exercise". He said the homelessness crisis would be made worse if the Government maintained the eviction ban.
He said advice given to the Government was that extending the eviction ban would add to the number of landlords leaving the market and "certainly wouldn't incentivise" anyone else from entering.
The solution to this is more housing
"We didn't want to make the situation worse and create an even further prospect of homelessness into the future. The solution to this is more housing."
Mr Martin also conceded there are "issues" around small landlords paying tax on rental income while large investment funds pay much less.
"I think we can improve the situation particularly for smaller landlords with one or two houses," he said.
Asked if he would support tax breaks for landlords before the next budget, Mr Martin said the Government is developing a "package of measures" for Budget 2024.
"We have to avoid a rushed decision," he added.