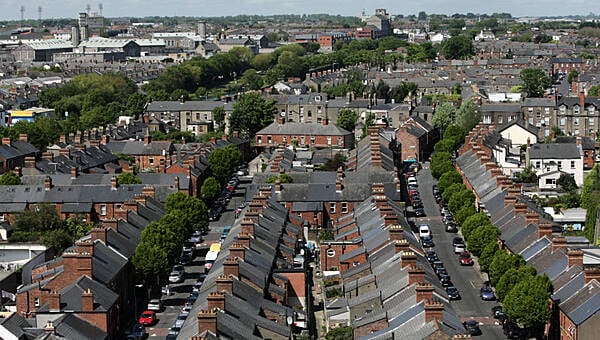 Tomas Doherty
House price inflation continues to slow in the face of higher interest rates and broader cost-of-living pressures, new figures from the Central Statistics Office (CSO) show.
The price of homes rose by 6.1 per cent in the 12 months to January, according to the CSO's Residential Property Price Index.
It marks the 10th month in a row that property price inflation on an annual basis has slowed, after reaching a peak of 15.1 per cent growth in March 2022.
In Dublin, property prices saw an annual increase of 4.3 per cent, while prices outside Dublin were 7.4 per cent higher than a year earlier.
The highest price growth in the capital was in South Dublin at 9.8 per cent, while Dublin City saw a rise of 1.3 per cent.
The region outside Dublin that saw the largest rise in house prices was the Border (Cavan, Donegal, Leitrim, Monaghan, Sligo) at 10.1 per cent, while at the other end of the scale the mid-west (Clare, Limerick, Tipperary) saw a 6.7 per cent rise.
Soaring interest rates combined with one of the sharpest cost-of-living squeezes in living memory have curbed demand in the market. Mortgage rates are now near where they were in 2008.
The European Central Bank (ECB) has raised interest rates five times since last July in a bid to tame inflation. ECB policymakers are expected to announce another half-point rise at their monthly meeting on Thursday.