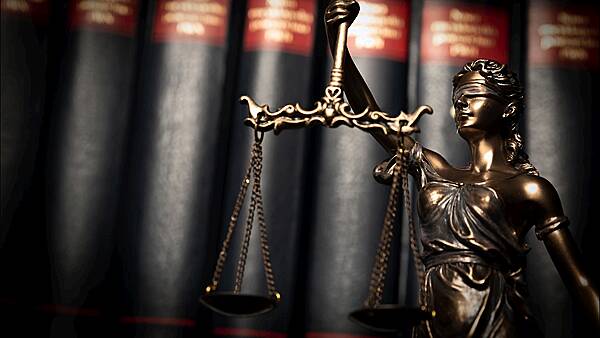 Ryan Dunne
The possession of images showing a sexual act between a woman and a dog would not constitute a criminal offence in Ireland, lawyers for a pensioner who is fighting his extradition to Northern Ireland on charges of making indecent images of children and having extreme pornography have told the High Court.
The High Court on Thursday heard the argument from lawyers for 72-year-old Thomas Donaldson, aka Thomas Ryan or Tomas O Riain, who was arrested at an address in Dublin City in January by members of the Garda Extradition Unit on foot of a warrant issued by a Northern Irish Magistrates Court last November.
In a warrant seeking his surrender it is alleged that hundreds of indecent images of children were discovered on a computer hard drive seized by the Police Service of Northern Ireland at the accused's then address at the Antrim Road, in Belfast in September 2007.
The offences contained in the warrant are alleged to have occurred on dates between July 2004 and September 2007.
Indecent images
Joanne Williams BL, acting for the State on Thursday told the High Court that the respondent is requested to stand trial for 15 charges of making indecent images and two counts of possessing extreme pornographic images.
She said if convicted, he would serve a maximum of 10 years for the first 15 offences and then three years for the second two offences.
Ms Williams said that two images of extreme pornography involve a dog and a woman and the issue was whether this constituted an offence under domestic law.
She said that in Northern Ireland, legislation exists that makes it an offence to engage in any behaviour of a sexual nature likely to cause fear or alarm. She said that offensive conduct is the possession or downloading or retaining of extreme pornography. She said that the respondent's behaviour occurred in the house where he resided with his wife and granddaughter.
Mr Justice Kerida Naidoo said there was some ambiguity in the legislation.
"In one context, if he were doing it with another person, both would be guilty. The act must be done by the accused," he said.
"I say the act is the acquisition of the image," replied Ms Williams.
Pornography possession
"Are you saying the legislation has criminalised the possession of pornography? If a person possesses adult pornography in their own home and an adult visitor comes across it and it causes them distress, which it can, that would mean the legislation has criminalised the possession of pornography," said Mr Justice Naidoo.
Ms Williams said this would be the logical inference, but it would have to be established that the material was offensive and likely to cause distress.
"But very large chunks of the population are distressed by pornography. I can't help thinking that if the legislation wanted to criminalise the possession of pornography, it would have. If it were a child, there would be no ambiguity, but that doesn't arise," said the judge.
Ms Williams said that the legislation in Northern Ireland relates to the possession of an extreme image that is grossly offensive or disgusting or obscene in character. This includes oral sex with an animal whether dead or alive, she said.
She went on to say that this matter has not been the subject of a great amount of case law in Ireland.
Counsel for the respondent, Brian Storan BL said that the legislation relates to the conduct of someone and conduct is their actions.
"It would be one thing if we were told he is accused of posting these pictures onto lampposts or showing them to people, but possession is not criminalised in this jurisdiction. The act he will be prosecuted for is possession, and that is not a criminal offence here. We have to be very careful," said Mr Storan.
Mr Justice Naidoo said this was a very tricky area, as English jurisprudence has departed from that in Ireland.
"My function is to see if you can be convicted of it here," he said.
Mr Storan said that it was clear that there was no offence in common law, but in England legislation has been brought in that criminalises sexual behaviour that threatens a life, or in cases where someone has sex with a corpse or sex with an animal.
"You're saying the conduct of the accused must be self-sexual in nature?" asked Mr Justice Naidoo.
Intention
Mr Storan replied that the action requires intention and not just recklessness or possession. He said that if someone possesses extreme pornography privately, criminalisation does not fall into that.
The judge confirmed that what Mr Storan was saying was that an accused person must themselves engage in conduct that is sexual and not just possess an image that is sexual.
Ms Williams said that the discussion had "strayed into adult pornography as a category", but she reminded the court that the matter related to extreme pornography, namely bestiality.
"Possession of child pornography always comes into the category of sexual offence, and that's mere possession," she said.
She said that for someone possessing an image of a person having sex with a dog, it was necessary for the court to accept that this possession was itself an act of a sexual nature.
She said that the issue in the case is whether the acts on the warrant could be described as acts of a sexual nature.
Mr Justice Naidoo said that he wanted to take time to consider the matter and put the case back to April 25th for judgment, with the respondent remanded in custody to that date.