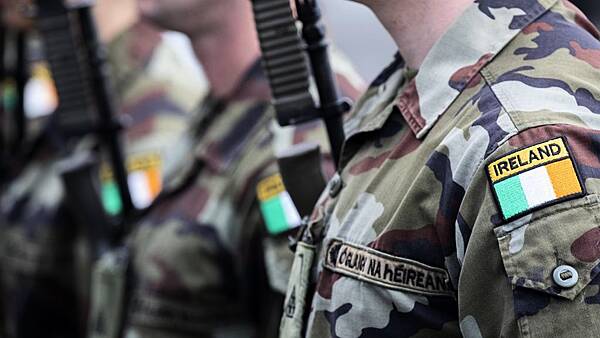 Kenneth Fox
The Defence Forces' inability to train large numbers of soldiers means that Irish troops will only be able to provide sporadic, short-term training to their Ukrainian counterparts, military officers have been told.
Last month, the Government announced Ireland will contribute troops to the EU Military Assistance Mission Ukraine (EUMAM), which is intended to boost the fighting capacity of the Ukrainian Armed Forces in the war against Russia.
As The Irish Times reports, up to 30 Defence Forces trainers are to be deployed during the mission's two-year mandate and will provide training in the areas of demining, combat medical care, engineering and explosive ordnance disposal.
The training is likely to take place in Poland and at the Special Training Command (STC) in Strausberg, Germany.
In a communication to officers in the Defence Forces, the Department of Defence said an advanced party is travelling to the mission area in mid-March to assess logistics and accommodation. Another three personnel will follow in a few weeks, with additional trainers following later once the needs of the Ukrainian forces have been assessed.
One Irish officer has already been deployed to the operational HQ in Brussels, Belgium, to help co-ordinate the mission.
The department said that although up to 30 trainers may be deployed at any one time, "there are likely to be considerable periods during its two-year mandate when there will be no trainers deployed".
The department said the Defence Forces' training capabilities "are limited, particularly when seen against the needs of the Ukrainian Armed Forces".
"Defence Forces trainers will be called upon to provide training modules as part of the mission only where the training needs of the Ukrainian Armed Forces can be matched against the limited training capabilities that the Defence Forces can provide for this mission," the department said.
The exact details of the mission, including how frequently trainers will be deployed, how long they stay and what ranks will be involved, have yet to be confirmed by military management. However, the department said it is likely only small teams of Irish trainers will be deployed for short periods, "not normally exceeding a few weeks".