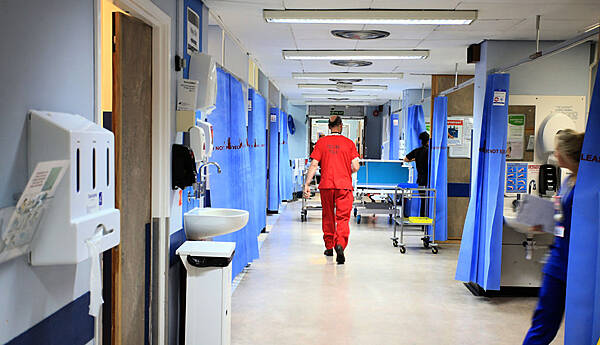 Vivienne Clarke
The general secretary of the Irish Nurses and Midwives Organisation (INMO) Phil Ní Sheaghdha has called for stronger powers for statutory agencies to implement recommendations from reports.
Speaking on RTÉ radio's Today with Claire Byrne show, Ms Ní Sheaghdha said that the powers of statutory agencies like Hiqa and the Health & Safety Authority were "too weak".
A report into conditions in University Hospital Limerick during an unannounced Hiqa visit last March had made recommendations in relation to non-compliance, she said, but her members did not believe that the situation there had improved.
"I do not believe that it has improved. The members we represent don't believe that it has improved when you have 117 people on trolleys yesterday. So what is the point in having all of the reports when you don't give the agency the power to do something about this?"
"We know that going into bank holiday weekends, our services get much busier. But going in with over 117 patients on trolleys as Limerick Hospital was facing yesterday, just simply means there isn't a possibility of care that could be described as safe."
Trolleys on wards
Putting trolleys on wards was completely contrary to all best practice. The entire process of how patients were admitted and discharged needed to be examined so that hospital beds were better utilised, urged Ms Ni Sheaghdha.
In relation to people on trolleys, she said she could not describe the misery that those people are in. The details contained in Hiqa reports were "absolutely shocking".
"We're just still sitting having all of these reports with the problem being addressed in the same manner without any change.
"Nurses are reporting to us that not only are people on trolleys, people are deciding to leave before they're seen because of the long wait times. That should be a real warning red flag to the HSE. That's a very dangerous situation. People who are sick enough to present or may have been referred to by a GP who decide, 'I can't wait after 10 hours, I'm going home'."
Ms Ní Sheaghdha said that her members were saying that it was not possible to provide a level of care that was safe and up to the standards that they believed patients deserved. It was important that staff working in emergency departments over the bank holiday weekend were supported by managers and senior clinicians, she said.