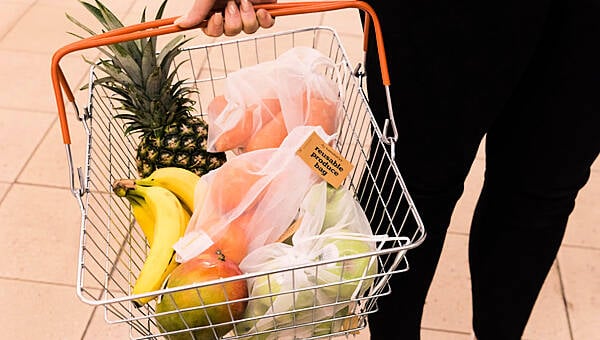 Cillian Sherlock, PA
The annual rate of inflation hit 8.5 per cent in February, up from 7.8 per cent in January.
The latest Consumer Price Index figures from the Central Statistics Office (CSO) showed February was the 17th straight month when the annual rate of inflation had shown an increase of at least 5 per cent.
The largest increases were a 26 per cent rise in housing, water, electricity, gas and other fuels; and a 13.1 per cent rise in food and non-alcoholic beverages.
Education (-6.3 per cent) and miscellaneous goods and services (-0.1 per cent) were the only divisions to show a decrease when compared with February 2022.
The figures mean consumer prices rose by 1.6 per cent in the month between January and February of this year.
"Prices have been rising on an annual basis since April 2021, with annual inflation of 5 per cent or more recorded in each month since October 2021," CSO statistician Anthony Dawson said.
There was a yearly growth of 62.7 per cent in electricity prices, 86.1 per cent in gas prices, 17.3 per cent for home-heating oil and 46.1 per cent for solid fuels.
The cost of sugar increased by 30.8 per cent while frozen fish increased by 26.9 per cent, fresh whole milk by 26.8 per cent and eggs rose by 22.9 per cent.
The Consumer Price Index is designed to measure the change in the average level of prices paid for consumer goods and services.
Approximately 50,000 prices are collected for a representative basket consisting of 615 item headings in a fixed panel of retail and service outlets throughout the country.