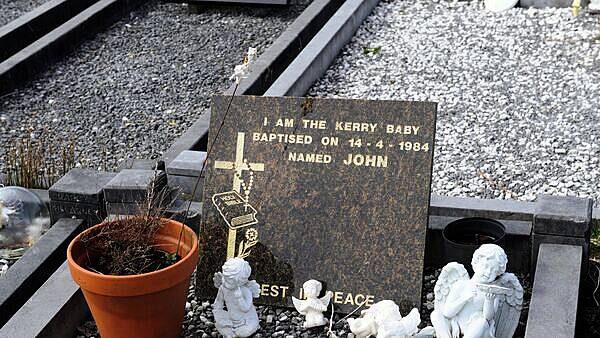 James Cox
A solicitor representing two people arrested on suspicion of murder in the Kerry Babies case has said they completely maintain their innocence.
A man and woman were arrested on Thursday in connection with the death 39 years ago, but were released without charge.
A file will now be prepared for the Director of Public Prosecutions (DPP).
Kerry solicitor Pádraig O'Connell said people are jumping to conclusions.
Mr O'Connell said: "The allegation against both in respect of the alleged murder has been totally and absolutely repudiated repeatedly, both under intense interview and subsequently by me as their mouthpiece.
"There isn't a question under any circumstances that there is any admission to criminality by my clients at all… they are upstanding people."
Mr O'Connell said he has "serious concerns" about aspects of media coverage related to the arrests.
He said he doesn't believe it should be in the public domain that somebody has been arrested on suspicion of murder.
"Who [his clients] went into a garda station out of the blue, having been arrested at their home place, brought to separate garda stations… and under intense scrutiny in the context of interview, which I totally respect the gardaí and State have to interview alleged suspects… they denied vehemently, completely and absolutely any criminality."