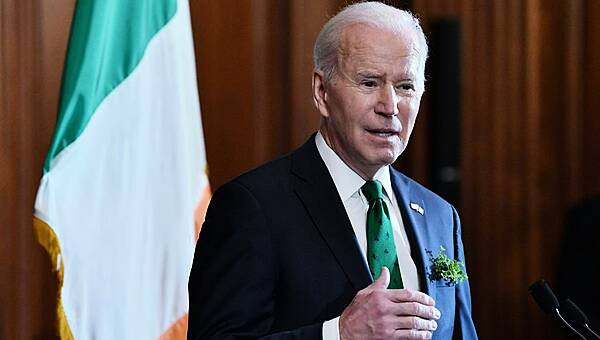 James Cox
US president Joe Biden is set to visit Ireland between April 12th and 15th.
Final details of the trip are being organised by the White House and the Department of Foreign Affairs.
While the details are still being kept under wraps, it is believed Mr Biden will visit Northern Ireland on April 11th to mark the 25th anniversary of the Good Friday Agreement.
He will then visit the Republic between April 12th and 15th, Newstalk reported. He is expected to visit counties Louth, Mayo and Dublin.
Mr Biden's family ancestry can be traced to Ballina, Co Mayo, and the Cooley Peninsula, Co Louth.
Local Fianna Fáil Councillor Andrea McKevitt is a fifth cousin of the US president. In a recent interview with BreakingNews.ie, she said: "I know he'll be under time pressure, but I think he'll want to spend as much time as possible engaging with people, taking photos, a personal touch. Because when we look back at his last visit he was so interested in talking and engaging with normal people."
Mr Biden discussed the upcoming visit with Taoiseach Leo Varadkar during their White House meeting on St Patrick's Day.