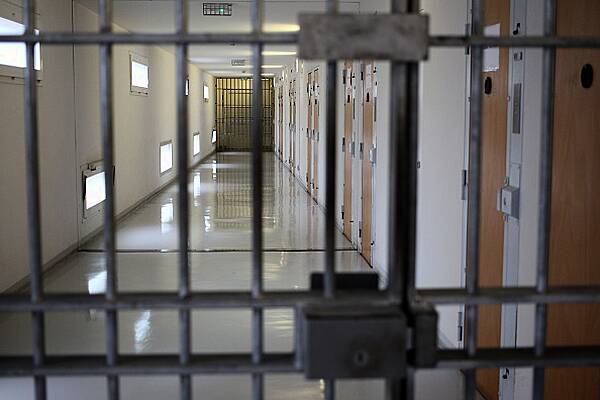 Paul Neilan
A man jailed for life for the brutal murder of a disabled homeless man, who he stabbed 183 times, should have been allowed to argue his responsibility for the killing was diminished due a "mental disorder" caused by chronic drug abuse, his lawyers have told the Court of Appeal (CoA).
Philip Dunbar (22) was sentenced to life imprisonment for the murder of 23-year-old Adam 'Floater' Muldoon at Butler Park, Jobstown Park, Tallaght, Dublin 24, on June 22nd or 23rd, 2018.
Dunbar was 17-years-old when he stabbed Mr Muldoon 183 times in an unprovoked attack with a fold-up knife.
After the murder, Dunbar went to a friend's house, where he boasted that he had "slaughtered Floater" and "put him out of his misery" as he "begged for his life".
He was found guilty of murder by a unanimous jury verdict at the Central Criminal Court before Mr Justice Paul McDermott.
At the CoA, Giollaíosa Ó Lideadha SC, for Dunbar, said the defence had applied in legal argument in the absence of the jury to allow a defence of diminished responsibility due to chronic drug use go before the jury, but the trial judge refused.
If a jury in a murder trial hears evidence that the accused was suffering from a mental disorder that substantially diminished their responsibility for the act, they can consider finding them not guilty of murder but guilty of manslaughter on the grounds of diminished responsibility.
Mr Ó Lideadha said the defence called two expert psychiatric witnesses in legal argument, who both said Dunbar did not have an underlying mental disorder when he carried out the murder.
However, Mr Ó Lideadha said there was no provision in the relevant section of the Criminal Law (Insanity) Act requiring a mental disorder to be established specifically by a consultant psychiatrist.
Drug use
Mr Ó Lideadha said Section 6 of the Act was unlike Section 5 of Act, which deals with verdicts of not guilty by reason of insanity which specifically require a consultant psychiatrist's diagnosis of a mental disorder.
Counsel said there was also an issue whether the chronic effects of drug dependence could cause a mental disorder which is "a distinct matter apart from being intoxicated" when committing an act.
Mr Ó Lideadha said his client had been chronically using cannabis and benzodiazepine with alcohol to block out the thoughts of the death of his mother and was being cared for by his grandmother at the time of the murder.
Counsel said there were chronic effects on the functioning of the brain from drug use and that itself could come under the title of mental disorder.
CoA judge Mr Justice John Edwards said that what constituted a mental disorder was specific and required international standards to be applied "because otherwise you can call anything a mental disorder".
The judge said it was the job of medical professionals to diagnose mental disorders and that both sections of the Act referred to by counsel were intended to run "in harmony" with each other.
Mr Ó Lideadha said that, during legal arguments, expert witness consultant psychiatrist Dr Brenda Wright had said drug dependence was a recognised disease, but the trial judge had said that it was not a mental disorder.
Counsel added that if a 17-year-old boy when either intoxicated or in withdrawal was still having hallucinations of bodies flying through doors, was still suicidal and still heard voices telling him to kill, then there was a mental disorder present.
'Extreme trauma'
Mr Ó'Lideadha said that according to his client's grandmother, Dunbar suffered "extreme trauma" as a child and was subject to violence.
Mr Justice Edwards asked if Dunbar's grandmother's opinion was qualified as expert opinion or belief.
"She was living with the traumatic effects on him and it would offend common sense to think otherwise," Mr Ó Lideadha said.
Mr Justice Edwards said: "If one has psychosis consonant upon drug or alcohol use and a definitive medical pathology can be described then it may be the case [of mental disorder]. But just to say that it is caused by dependence on drugs, that cannot be diminished responsibility."
"I contend that prolonged drug use has a physiological and psychiatric effect that amounts to a mental disorder," Mr Ó Lideadha said.
"We have the notes from the prison when he continued to have these aberrations. And it is clear on the evidence he had the same effects while on drugs and the same during withdrawal.
"It is not just a matter of expert evidence, it is also a matter of common sense. Many people are aware of the adverse effects of taking drugs and that people have very significant mental problems because they've been taking the drugs too long," he added.
Mr Justice Edwards said any causality between chronic drug use and a mental disorder leading to substantially diminished responsibility would have to be demonstrated in evidence.
"Does it have to be made by an expert? It does not. There is nothing to say you have to have an expert on it," Mr Ó Lideadha stated.
"The definition of mental disorder for diminished responsibility excludes intoxication. I am content to rely on 'illness'. It is the inevitable rational assessment a human being is entitled to do, if a person is describing seeing bodies and voices saying kill themselves or other people. That's inevitable. That it is a disorder and an illness," counsel added.
Mr Ó Lideadha said Dunbar told gardaí: "I know I killed him. I can't remember stabbing him, but I remember walking away knowing I did it" and repeated that his head was "f**ked with someone beside me telling me do it, do it, do it".
"We could have argued to a jury that this is obviously not explicable by normal, rational means, where you could point to a rational, albeit obnoxious, purpose.
"You see all types of scenarios where there is an evil rationale, or an angry plan, but that's not here. Here, we have trauma, drug use and an obvious mental disorder, but then you have a psychiatrist saying 'no, not at all'," Mr Ó Lideadha said.
"There is absolutely no evidence to explain a rational purpose in this case. He and his grandmother say he is suffering from hallucinations. The psychiatrists said they were only pseudo hallucinations. He is saying he has people telling him to kill. He screams in the night. He is suicidal.
"If your child is screaming in the night from people telling him to kill people, we are entitled to say that is an illness and I don't care if the psychiatrist has seen him and says that is just a pseudo hallucination. The jury was entitled to assess that this is not murder," Mr Ó Lideadha added.
Mr Muldoon was living as a homeless person in Tallaght before he died. The community in Glenshane would support him by feeding him and giving him clothes.
The victim knew Dunbar, and on the sunny summer evening before he died, he was hanging out with a small group of young people from the area, including his killer.
Most of the group went home some time around 11pm and at 11.50pm, a camera attached to a house in Glenshane Drive caught Dunbar leading Mr Muldoon into the park, helping him over a low wall on the way in. Twenty-three minutes later, Dunbar, having carried out the murder, could be seen back in Glenshane Drive on his own.
At one point he held Mr Muldoon's Zimmer frame over his head as he walked towards his grandmother's house, where he was living at the time.
Having visited his own home, Dunbar then went to a friend's house where he admitted he had just stabbed 'Floater'. That friend gave evidence that Dunbar had arrived at his home still carrying the bloody knife and "boasted" about the murder, telling him he had put Mr Muldoon "out of his misery".
He said Dunbar had said for a long time that he wanted to put Mr Muldoon out of his misery and that he wanted to know what it was like to kill someone. He said the accused told him: "Now I know what it's like to be a killer. I know how it feels to be a killer."
The witness said Dunbar told him that he knew Mr Muldoon was dead "the second I got him in the neck", but that he "kept going and kept going", changing the hand that he was holding the knife in order to continue.