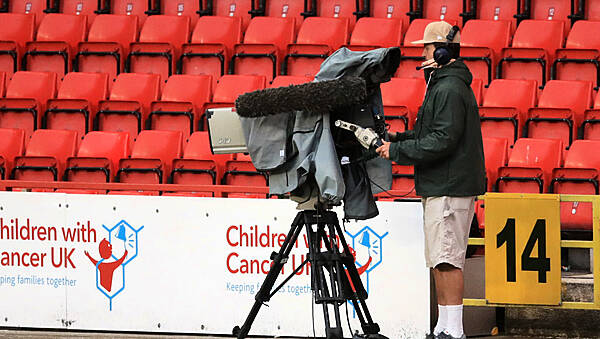 Jamie Gardner, PA Chief Sports Reporter
EFL clubs have unanimously voted to accept a new £935 million deal with Sky Sports which will see more than 1,000 matches a season being broadcast, but which keeps the Saturday blackout in place.
The five-year deal, made up of guaranteed payments of £895 million and £40 million in marketing rights, will begin in 2024-2025 and run to the end of the 2028-2029 season.
It represents a 50 per cent increase on the league's current deal with Sky which expires at the end of next season.
EFL Statement: Broadcast rights update#EFL https://t.co/4K62ePY9p1

— EFL Communications (@EFL_Comms) April 28, 2023
Altogether 1,059 league, EFL Cup and EFL Trophy matches will be shown live either on a Sky main channel or via a Sky streaming platform, replacing the iFollow service for domestic viewers.
Streaming platform DAZN had been keen to acquire the rights to screen all EFL matches and bring an end to the Saturday blackout period between 2.45pm and 5.15pm.
The blackout stays in place in the Sky deal, but more matches are available to stream, with six games across the Championship, League One and League Two now set to kick off at 12.30pm each Saturday.
The deal means 26 out of 36 matches will still kick off at 3pm on Saturday – seven Championship matches plus 19 across Leagues One and Two.
The EFL acknowledges the changes in kick-off times can make planning difficult for matchday fans, and has committed to placing all live matches up to the FA Cup third round before the start of each season.
It is understood that based on the EFL's distribution formula, Championship clubs will earn 46 per cent more in guaranteed broadcast income and clubs in Leagues One and Two will be 25 per cent better off.
EFL had announced Sky as its preferred bidder in early April, following the issue of invitations to tender earlier in the year.