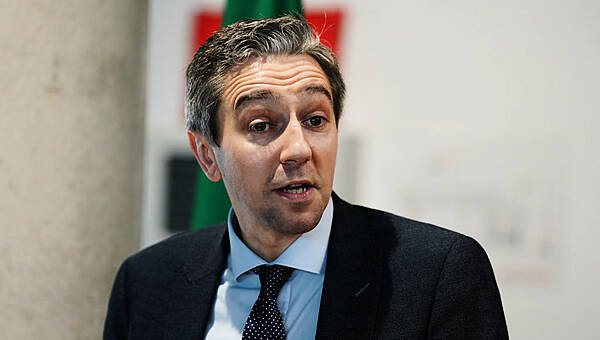 James Cox
The proposed use of facial recognition technology (FRT) on garda body cameras should not be rushed through without a lengthy consultation process, according to a digital policy professor.
Elizabeth Farries, Assistant Professor at the School of Information and Communication Studies at UCD, told BreakingNews.ie that there are serious concerns over facial recognition technology that are yet to be addressed.
Minister for Justice Simon Harris wants to include the technology in an amendment currently going through the legislative process.
However, the Coalition is said to be at odds over this, with members of the Green Party arguing that standalone laws are needed around facial recognition technology.
Prof Farries said: "Including facial recognition technology in a bill without consultation would be a reversal of the democratic process."
Mr Harris has insisted the use of FRT in garda body cameras would be subject to a code of practice to ensure transparency.
It has also been suggested that FRT use would be limited to a specific set of serious crimes.
However, Prof Farries said that while this may be the intention, "function creep" would be inevitable.
She pointed to research of FRT which has shown huge problems with the technology.
"The existing evidence we have is that it's quite clear it doesn't do what it's supposed to do. We have peer reviewed research and studies saying that the risks of discrimination are too high to deploy it in policing contexts.
"A lot of discussion is around the accuracy. The tech thus far has been shown to disproportionately misidentify anyone who is not a white man, therefore if you are Black, if you are a woman, you are at a higher risk of being misidentified."
She said some experts feel a lot more work should be done on FRT before it can be safely used, while "others don't think it should be done at all, it should simply be discontinued".
While the intentions behind it may be good, Prof Farries feels the use of FRT in garda body cameras would "open the door to mass surveillance" of the population.
She said: "There are enough voices speaking out that I would hope the Government would hear them and start with the right consultation methods, bring in the experts and decide.
"Facial recognition tech has the capacity to scan and collect data about everyone, even people who would be of no interest to gardaí."