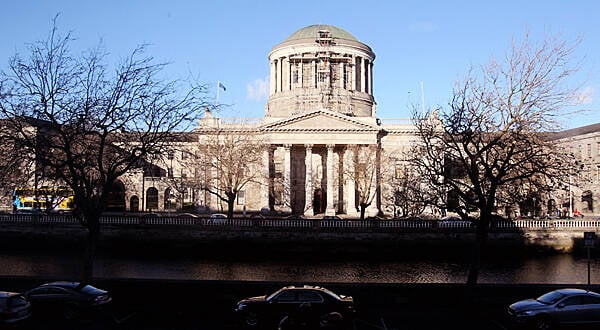 High Court reporters
The High Court has refused to allow developer Hines, through a partner fund, to appeal to the Court of Appeal over a decision to quash planning permission for some 1,592 apartments in Drumcondra, north Dublin.
Last January, Mr Justice Richard Humphreys quashed An Bord Pleanála's permission, granted to fund CWTC Multi Family ICAV, for Hines to develop a €602 million build-to-rent scheme at the former Clonliffe College seminary campus.
In a ruling on Monday, he refused an application from CWTC, a notice party in the case against An Bord Pleanála, for permission to appeal to the Court of Appeal against his decision.
He noted the planning board did not seek to appeal the ruling made in the judicial review taken by Fionuala Sherwin, of Knocksinna Grove, Foxrock, Dublin.
CWTC sought to question, among other things, whether a particular section of the Planning and Development Act of 2010 covers the proposed demolition of any part of a protected structure. The judge said legislation already answers this question.
Even if the court found in favour of the developer in relation to its questions, the proposed appeal would be moot because the board's decision failed on other grounds in respect of which no leave to appeal was sought, he said.
In his ruling earlier this year, Mr Justice Humphreys said An Bord Pleanála failed to follow the required approach to assessing the development's impact on a protected structure.
There were some parts of the former Dublin diocesan seminary at Clonliffe, including "striking brick arches", due for demolition that lie within the curtilage of protected structures, he added.
The judge also found An Bord Pleanála it did not sufficiently engage with Dublin City Council's serious concerns about how mature trees and the "historic landscaping" would be affected by a significant basement development.
The council's conservation officer recommended refusing the project due to the impact on the protected structures and the undesirability of a large subterranean structure, the judge noted.