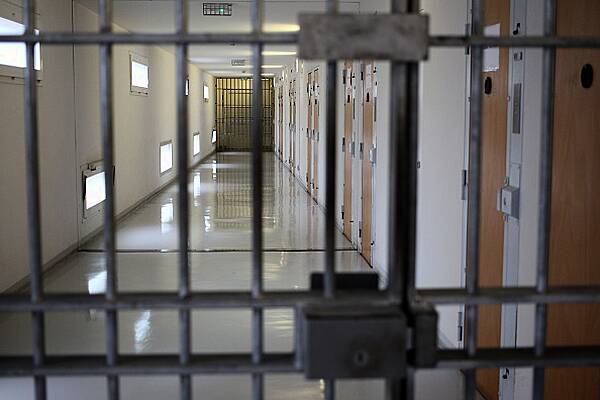 Fiona Ferguson
A man who was captured on dash cam footage in his van handing over a package to a co-accused has been jailed for two-and-a-half years for his role in drug seizures totalling €1.2 million.
Dublin Circuit Criminal Court heard that John Lindsay (47) was spending up to €1,000 a week on cocaine at the time of the offending and had been trying to reduce a drug debt of €20,000.
His counsel told the court Lindsay was now "a reformed character" and asked for leniency. Lindsay, of Johnstown Gardens, Finglas East, Dublin 11, pleaded guilty to possession of drugs for sale of supply on March 15th, 2023. He has one previous conviction for assault.
Passing sentence on Monday, Judge Dara Hayes noted the drug debt and said the court was aware that drugs obtained on credit can often be used as "some sort of leverage" over people owing money.
Judge Hayes said Lindsay had not owned the drugs in this case, but was acting in a warehousing and delivery capacity, assisting in their onwards transmission for the forgiveness of his drug debt. He noted that such a volume of drugs would not be given without a significant degree of trust.
The judge noted the charitable work undertaken by Lindsay and his steps towards the rehabilitation. He noted he is now drug-free, had a strong work history and had entered an early guilty plea.
Judge Hayes said he was taking account of the deleterious effect on society of the illicit drug trade, noting heroin was a particularly insidious and dangerous drug.
He said the circumstances of the case allowed him to depart from the presumptive mandatory minimum sentence, instead imposing a four-and-a-half year term with the final two years suspended.
Operation
Detective Garda Marguerite Reilly told Diarmuid Collins BL, prosecuting, that gardaí had mounted an operation monitoring the movements of individuals in north Dublin on foot of confidential information.
Gda Reilly said Lindsay was observed picking up a co-accused, who had an empty holdall bag. He then drove to a location where the co-accused was picked up in a second car and driven off.
This second car was later stopped and heroin with a value of €831,000 was recovered in a holdall bag in the footwell of the vehicle. Lindsay was seen on dash cam footage handing over a shopping bag to the co-accused, which was later found inside the holdall bag and had heroin inside.
Lindsay's home at the time was searched and a further €420,000 of heroin was recovered. Lindsay made admission to owning the drugs in the house and told gardaí of his drug debt.
Gda Reilly agreed with Dean Kelly SC, defending, that Lindsay gave no difficulties to gardaí and for the most part relied on his right to silence during garda interview.
The garda agreed with counsel that he told them he had been "strung out" on cocaine and had a €20,000 drug debt. She agreed he displayed no trappings of wealth and had not come to further attention. Mr Kelly said his client did not own the drugs in this case.
Mr Kelly added his client had written a letter to the court taking full responsibility for the position he found himself in and the shame he had brought to his family who were decent, hardworking people.
Counsel said following difficult personal circumstances in 2011, Lindsay turned to drink and drug use, which had always "pockmarked" his life, but became more serious at this point. He said Lindsay was spending up to €1,000 a week on cocaine, much of it "on tick".
Mr Kelly asked the court to take into account that Lindsay has completed a cocaine rehabilitation program and has thrown himself into healthy living. He said Lindsay was involved in several charities in his community.
He said this had been a "spectacular fall from grace" for Lindsay, who he described as "a reformed character". He said his client had a full work record going back to his teens.
He also handed in letters and testimonials on Lindsay's behalf and asked the court for leniency.