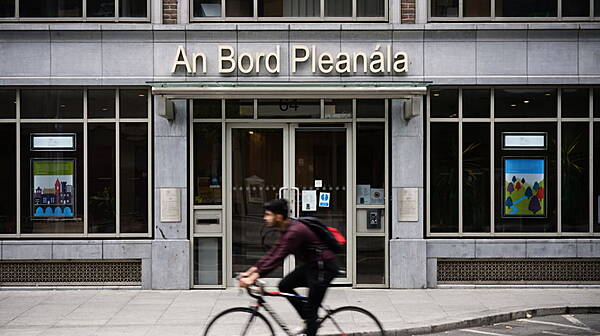 High Court reporters
An Bord Pleanála has told the High Court it is conceding in a challenge to permission granted to a Russian-controlled alumina business for increased disposal capacity at its refinery in Co Limerick.
The concession came in a court action brought by Futureproof Clare over the August 2022 approval for the deposition of an additional eight million cubic metres of bauxite residue and 22,500 cubic metres of "salt cake"- which is a mix of aluminium oxides, aluminium nitrides, metal and salts – at a 222-hectare site on Aughinish Island.
Aughinish Alumina Limited employs more than 400 staff at the Limerick alumina refinery, which is the largest of its kind in the EU. The alumina, extracted from imported red earth ore called bauxite, is shipped to France and Sweden for smelting to make aluminium.
Kremlin-linked Russian oligarch Oleg Deripaska is a key shareholder in the Limerick plant.
An Bord Pleanála's counsel, barrister Aoife Carroll, told Mr Justice David Holland on Monday that her client would not be defending against the judicial review challenge.
The judge noted the concession and adjourned the case to a date later this month for it to be mentioned.
Futureproof Clare, represented in its action by FP Logue solicitor Eoin Brady, based its case on a number of domestic and EU law grounds.
It is understood the planning board, in conceding, accepted it did not consider a submission made to it by the environmental and heritage non-governmental group An Taisce when assessing the application for planning permission.
An Taisce, which receives State funding, is a prescribed body under planning legislation, meaning it may be referred planning applications that relate to the built or natural heritage.
The proceedings were travelling alongside a case brought by Limerick-based Environmental Trust Ireland, which challenged the same planning permission.
The permission given to Aughinish also allowed for the construction of rock-fill embankments, with the disposal area to reduce in footprint as it increases in height.
Futureproof Clare claimed the plant, commissioned in 1983, has grown from producing 800,000 tonnes of alumina per year to 1.95 million tonnes annually.
In its High Court casLimerie, the group expressed concern about the proposed development's use of resources, particularly water.