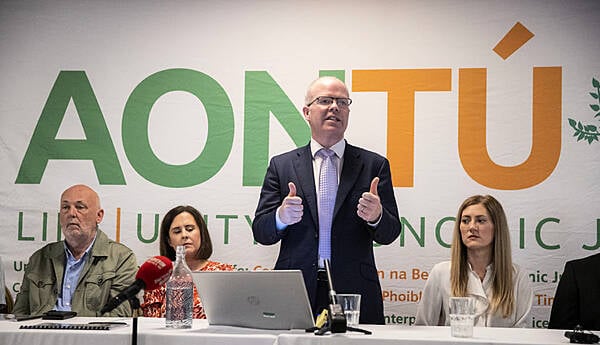 By Rebecca Black, PA
The crisis-engulfed politics of Northern Ireland demands a new opposition party, the leader of Aontú has said.
Peadar Tóibín blasted the ongoing political crisis in the North as he launched his party's council election campaign at the Devenish in west Belfast.
He said both politics and economics in the region are in "severe crisis" amid the ongoing collapse of the Stormont Assembly.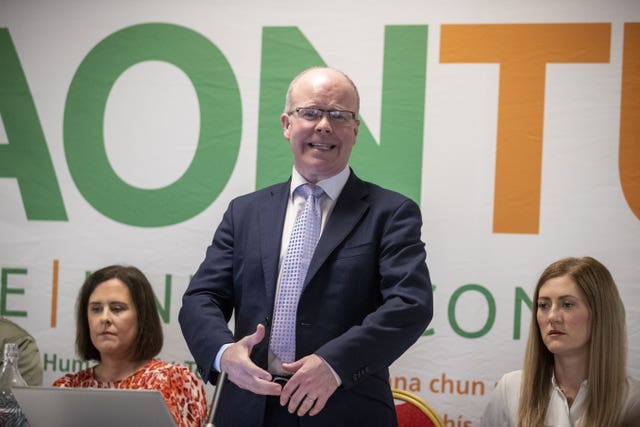 "There is no other country in the world that would allow for its political system to grind to a halt for well over a year, there is no other country in the world that would allow for so much economic pain and suffering to be experienced by people and still have the political system not functioning – there would be literally demonstrations on the streets if this was being experienced in any other country," he said.
"Never before has politics in the north of Ireland demanded a new opposition party to face down the political system that is not working for the people."
Mr Tóibín said his party is "gaining momentum and traction".
Aontú Manifesto Launch Today the 9th of May at 4pm

"If we want the north to change, we have to change the way we vote. If we continuously vote to keep the other side out, we end up keeping everyone out"

Vote Aontú number 1, Vótáil Aontú Umihir a hAon.https://t.co/MtCdAMGKCv pic.twitter.com/HzzzP5vzET

— Aontú (@AontuIE) May 9, 2023
He criticised recent rates increases voted in by several councils, and described his party as one of reform, bringing "ideas and reforms" that no other party is.
The party proposes to reform the legislation underpinning Stormont to prevent future collapses of the institutions as well as stopping MLAs getting paid "while they are not doing their job".
The party won one council seat at the last local government election in Northern Ireland in 2019, and gained one more council seat a few months later.
Aontú is running 19 candidates – its largest election showing yet – in the election to 11 councils that will take place on May 18th.