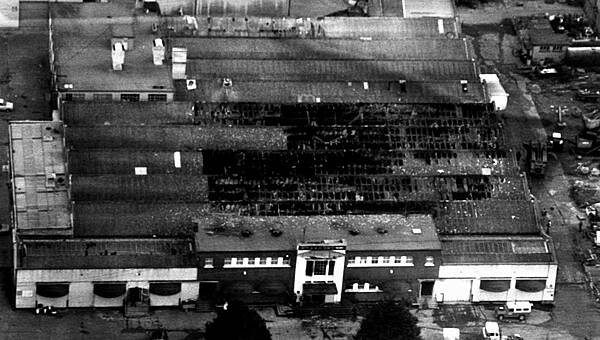 Fiona Magennis
A woman who was orphaned after both her parents perished in the Stardust fire when she was just a baby has told how she "grew up in the shadow of this disaster".
Lisa Lawlor told the Dublin Coroner's Court inquest on Tuesday that the allegation of arson during the first inquiry into the fire had added insult to injury and said many believe that if the disco had been in an affluent Southside suburb, rather than a working-class area of the Northside, the victims would not have been blamed for their own deaths.
Ms Lawlor said she has been left with "a wound that will never be healed" following the fire at the ballroom in Artane in the early hours of February 14th, 1981.
"I'm an only child and the Stardust left me on my own in this world," she told the inquest on Tuesday as she delivered emotional pen portraits of her mother Maureen Lawlor (23) and her father Francis Lawlor (25)".
Lisa said she was a very small baby at the time, obviously very frightened and scared and crying for her mum and dad but "my cries went unheard".
Babysitter
She said when news of the fire broke, her teenage babysitter ran out of the house because a member of her family was at the disco. As a result, Lisa was left alone in the house until 11am the following morning when her mother's parents found her "beating my little head against the bars as if I knew something terrible had happened."
Lisa told how she was just 17 months old when her father Francis and her mother Maureen went out for a few drinks to celebrate Valentine's Day.
She said her mother had been reluctant to go because baby Lisa was just getting over a cough, but her father had persuaded her they should "take some time to themselves for once" because they rarely went out.
Lisa told the jury at the Coroner's court of the trauma and heartache both she and her extended family endured following the fire.
"I listened night after night to my grandmother's wails, who wished she died and not my father. I was frozen in terror listening to this for years," she said.
Lisa said she was afraid to go to school in case her Nan died too and "screamed into my pillow night after night, begging God to help me".
Hungry for information
She said some family members struggled with drug addiction in the wake of the tragedy and became "shadows of themselves" because of what happened at the Stardust.
Lisa said that as a child, she was so "hungry for information" about her parents that she would "cling to whatever scraps" about their lives she heard from anyone who mentioned them and said her aunts and other members of the family told her endless stories about them.
"I have no memories whatsoever of my two parents other than the pain, loss, and complete and utter devastation. I grew up in the shadow of this disaster. I lived with my father's parents. I'm an only child and the Stardust left me on my own in this world," she said.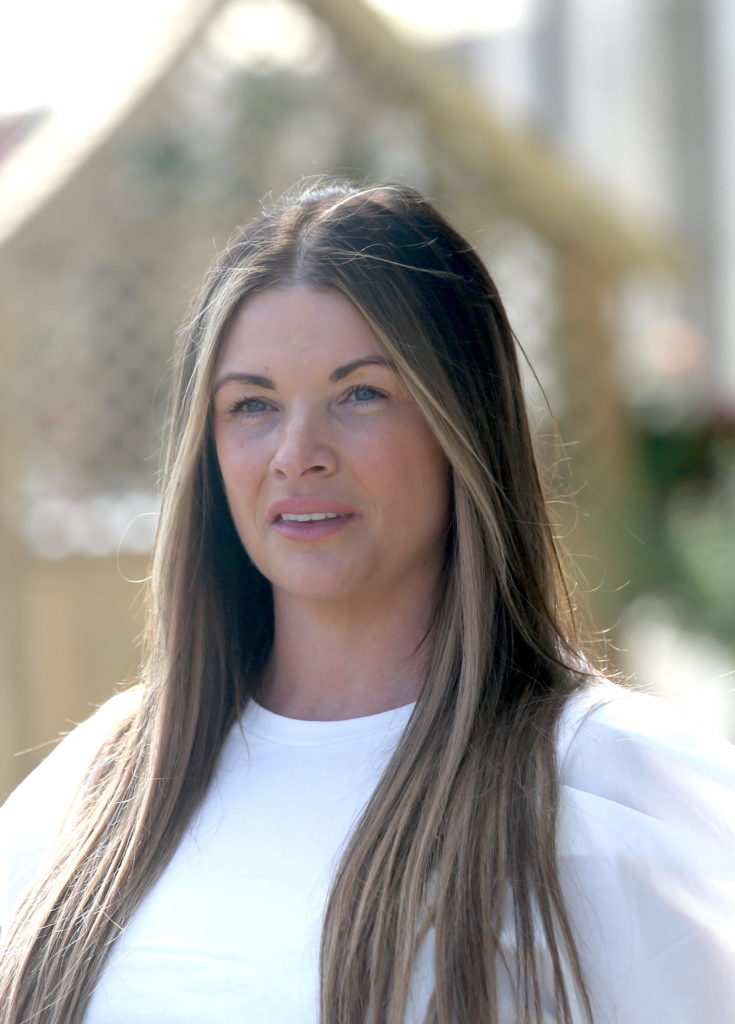 Lisa told how her father, Francis, was the eldest of 12 children and said her grandmother, Lally, remembered him as a little boy who just loved being with other children and wanted to be out and about all the time.
He was a bright student but was not very interested in academic study, so left school after at 16 to start work and earn a living for himself. People assumed he would become a mechanic, she said, because he loved cars and motorbikes and "always had something up on concrete blocks" outside the house.
"As soon as he could afford it, he always had his own motorbike and his own car."
He liked spending time with his younger siblings and imagined himself having a big family of his own one day.
Army
Francis joined the army at the age of 21 and Lisa told how his good friend Dennis Farrell remembered him as "clever and universally popular" with great leadership skills.
The two men qualified together and took part in the passing-out ceremony on April 4, 1977.
Francis was a good soldier and a natural marksman, she said.
Lisa said everyone remembers Francis as a very good-looking man.
"In those days, films were full of Italian-looking stars like John Travolta, George Hamilton and Tom Selleck who had dark good looks and plenty of hair like Francis," she said.
He was interested in fashion and loved to be dapper, spending lots of money on clothes and often wearing a full, three-piece, pin-striped suit, with his hair carefully combed. Francis was popular with girls – not only because of his looks, but also because of his "easy patter".
He could talk to anyone she said and could chat his way into, and out of, almost any situation.
Lisa told the inquest her mother Maureen was one of seven children and was a confident child until she was 15 when she was knocked down by a car on Gardiner Street. Her pelvis was badly damaged as a result of the accident and her self-confidence and school life took a hit, Lisa said.
Maureen left school after her Inter-Cert and went to work in a butcher's shop on Dorset Street.
Lisa said her mother was pretty, petite and slender with rosy cheeks, a fashionable blonde perm, and blue eyes.
All the boys liked her, but she was shy and lacking in confidence. She liked to have order in her life and was always immaculately dressed and groomed.
"This meant that Maureen shared the interest my father, Francis, had in clothes," Lisa said.
They married when Francis was 19 and Maureen was 17 and all Maureen ever wanted was to be a mother raising a happy family.
Lisa told the jury that she was born after her mother suffered several miscarriages and said Maureen was thrilled to be a parent for the first time.
"My family would tell me that I was the light of my parents' life and that they were totally smitten with their baby girl," she said.
"The only wonder was that they went out that night at all because they never liked to leave me." Lisa said over the years she has been able to piece together much of what happened on "the last night of their young lives".
She said her parents ended up staying longer than they had originally planned because they were having a lot of fun and didn't want to miss the dance competition.
Lisa told how her father managed to get out of the hall and started to run around looking for Maureen but soon realised Maureen was still inside and made the decision to go back into the fire to get her.
"Neither Francis nor Maureen ever came out again," she said.
She said she sometimes allows herself to feel angry at her Dad for going back into the fire.
"There is every reason to assume that, if Maureen and Francis hadn't gone on that rare night out, they would have had happy, productive lives, filled with the children Maureen longed for, and the fulfilling work life, with colleagues and banter, Francis had such talent for," Lisa said.
She said the allegation of arson during the first inquiry into the fire had added insult to injury and said many believe that if the disco had been in an affluent Southside suburb, rather than a working-class area of the Northside, the victims would not have been blamed for their own deaths.
Lisa cried as she told the inquest she always wondered what her parents' last thoughts might have been and what happened to them in their final few minutes on Earth.
"I wonder about them suffering. I wonder whether Francis, my Dad, ever found her, my Mum, or whether he died without finding her. I wonder whether they realised that their lives were about to end. I wonder whether they tried to comfort one another before it was too late. I wonder if they thought about their baby girl."
Lisa said she hopes that after all these years, her parents will finally get the justice that they deserve.
Other victims
The Coroner's Court also heard of another victim Margaret Kiernan, who was remembered on Tuesday as "kind and sensitive soul" who loved her family.
The inquest heard the night of the Stardust fire was the night that "broke our family" as Margaret's brothers Jimmy and John spent the following days searching the hospitals and then the morgue, "hoping against hope" that she might still be alive.
In a portrait read to the inquest today by Margaret's best friend Deirdre Dames on behalf of the Kiernan family, Margaret was described as someone who had a vast number of friends through her love of sports and socialising.
Deirdre told how Margaret was "like a sister" to her and how they had formed a connection from the first day they met in school.
Margaret had a great sense of humour and style and was a real girlie girl in every way, Deirdre said.
In his pen portrait read by Deirdre, Jimmy remembered his sister as someone who loved having fun. She loved music and "used to scream out a version of Roxanne".
"Like most young girls, she dreamed of just being happy, getting married and having children. And moving into a house next to Deirdre," Jimmy said.
He told how the funeral brought the reality of what had happened home. "We were never going to see our baby sister again. My parents at the time were inconsolable and suicidal. They were never the same people after that terrible night."
Jimmy said both he and his brother John's families feel like they know Margaret as they were brought up with memories of their aunt.
He said there was not a single day where his mother didn't speak about Margaret, usually with tears in her eyes.
In a separate pen portrait, Sandra Lawless (18), was remembered by her family as a "kind, funny and selfless" girl who loved life.
Sandra was a girl guide leader and champion swimmer who loved the outdoors and hiking, her brother Brendan Lawless told the Coroner's Court.
In a portrait delivered to the inquest on behalf of the Lawless family, Brendan described Sandra as a beautiful, loving and caring daughter to her parents Bridget and Paul and to siblings Annette, Valerie, Paul, Brian, Brendan and Fidelma.
He said Sandra loved outdoor activities and the outdoor life. At the time of the Stardust she worked in Guilt Edge making toys with her sister Valerie and her auntie Vivie.