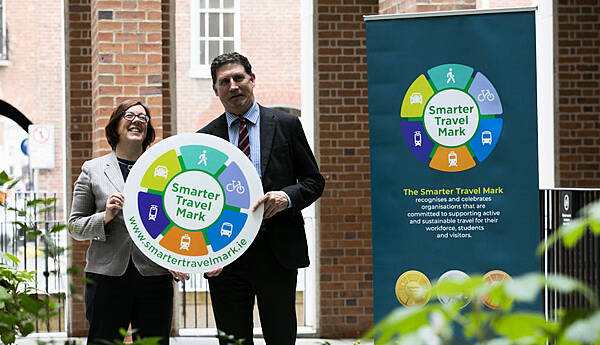 By Cillian Sherlock, PA
Minister for Transport Eamon Ryan has said progress on a range of Government projects is "too slow".
"In every sector and every department, we do need to act fast – particularly in the switch to a low-carbon future," he added.
The Green Party leader was responding to a question on reports that it would take years for contactless bank card payments to be fully implemented on public transport, alongside delays in Dublin's College Green plaza project.
Plans to remove all vehicles from College Green have suffered setbacks. However, private cars are to be fully excluded from the area from the end of May.
Mr Ryan said the upcoming restriction of traffic on College Green to bus corridors is the first step in changes to the city centre.
He added: "It isn't just about College Green, it's looking at the traffic system within the wider city centre area."
He said this city development involved reallocating road space to get buses going through quicker while making it safer to walk and cycle.
On contactless payments for bus travel, National Transport Authority chief Anne Graham said it was delivering a "next-generation ticketing system" including the use of bank cards.
She said: "Of course we'd like to get it delivered as quickly as possible, but we do have to go through a public procurement process.
"But you have to recognise we do have a very flexible system with the Leap card that is available across many of our services across the country."
Energy prices
Asked about Government measures to bring energy prices down, Mr Ryan said: "Our prices are high because we're so dependent on fossil fuels. Half our electricity comes from gas.
"We're a price taker, it's a global market, it's a European market and so the biggest best way we can bring the prices down is to switch to renewables."
Asked about targeted relief measures for gas and oil customers, Mr Ryan said this was more difficult than the electricity credits.
"The details of that won't be decided on until the Budget," he added.
Mr Ryan and Ms Graham were speaking to reporters at the launch of the Smarter Travel Mark.
Organisations can apply for a Smarter Travel Mark which is a certification to recognise workplaces and campuses that encourage sustainable travel.