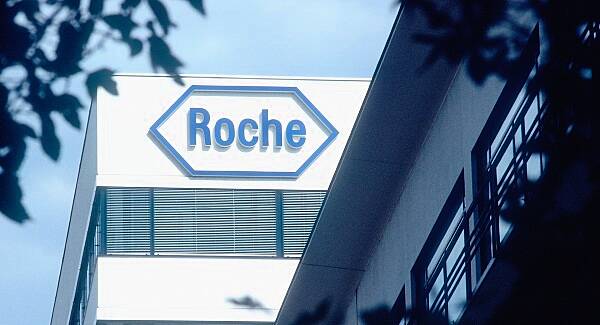 Gordon Deegan
The bill to Swiss pharma giant, Roche in decommissioning and demolishing its County Clare plant and connected environmental costs now totals €57.27m for a three-year period.
New accounts show that Roche Ireland Ltd last year recorded losses of €26.15 million as its bill concerning its decision to exit manufacturing here continued to mount.
The loss of €26.15 million last year followed losses of €24.17 million in 2021 and €34.55 million in 2020.
The plant was once one of the most prestigious places of employment in the Midwest and the Swiss-owned pharma giant announced its decision in 2016 to shut down its Clarecastle plant with the loss of 240 jobs.
After the firm failed to secure a buyer for the pharma site, it set about decommissioning the site and demolishing its fine chemical manufacturing plant "to a brown field status".
The firm secured planning permission for the decommissioning project in January 2021 from Clare Co Council. The company's Decommissioning and Demolition bill last year totalled €11.53m while Environmental costs totalled €13.18 million.
This followed Decommissioning and Demolition costs of €16.86 million and environmental costs of €4.29 million in 2021 and Decommissioning and Demolition costs of €6.5 million in 2021 and environmental costs of €4.8 million.
The directors state that "during 2022, the company's principal activity was preparing and executing the closure and demolition of the site to a brown field status".
95 per cent of staff had departed by March 2020 with 100 per cent of workers gone since May 2021 and the directors state that the company "is continuing with its plan to decommission and demolish its assets".
They state: "It has successfully transitioned from a manufacturer to a construction site commencing the decontamination and demolition works in 2020, which will continue until 2026."
The firm's only revenues last year were €1.07m generated from the sale of scrap metal from the decommissioning.
In a post balance sheet event, the directors state that on February 23rd 2023, Roche Ireland received a new EPA licence that provides the conditions necessary to execute the project in compliance with the environmental regulatory standards and risks associated with the remediation activities planned.
The Roche Group, headquartered in Basel, Switzerland employs more than 101,000 people worldwide.