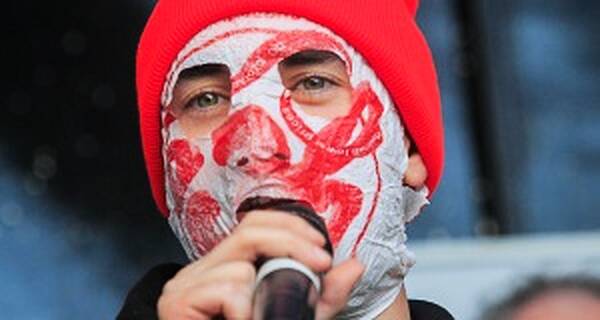 James Cox
Podcaster and author Blindboy Boatclub has announced his third book Topographia Hibernica will be released on November 16th, 2023.
The Rubberbandits star has published two other short story collections, The Gospel According to Blindboy (2017), and Boulevard Wren and Other Stories (2019).
If the new collection of short stories is like the others, readers will be in for a treat. His writing style is engaging and his short stories are often surreal and always thought-provoking, while providing insightful views into the Irish psyche.
His new book will be published by Hodder and Stoughton.
Kevin Barry, another Irish author known for his short story collections, described Blindboy's new book as "mad, wild and hysterical".
A synopsis reads: "His visionary new short story collection, Topographia Hibernica, unravels the knotted threads of humanity, nature and colonisation. From a donkey stuffed into the back of a Fiat Punto to jackdaws pecking brains out through the roof of a confessional box, this is the compelling and twisted world of a brilliant, maverick mind."
Big News. My new collection of Short Stories comes out this November. It's called Topographia Hibernica. I am unbelievably excited to share this work with ye, and thank you to @HodderBooks for giving me this opportunity.
You can pre order signed copies below pic.twitter.com/D85WjWh21H

— The Blindboy Podcast (@Rubberbandits) May 10, 2023
Blindboy covers a wide range of topics in his popular podcast, and he often discusses writing and the creative process.